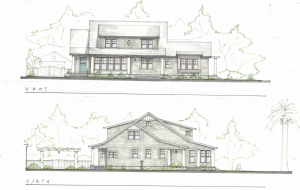 Project Location: 528 3rd St E
Project Description: A proposal to demolish the existing residence and considered new building elevations for a new single-family residence at 528 Third Street East.
Contact the Planning Department:  Call (707) 938-3681 or Email
Project documents are provided below.  Please note that large documents might not be able to be previewed, but can be viewed by clicking the "download" link.