Also known as "Broadway Affordable Housing Project" 
Project Location:
20269 Broadway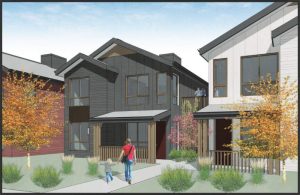 Project Description:
The Sonoma County Community Development Commission (CDC) working with a non-profit development partner, Satellite Affordable Housing Associates (SAHA) to implement an affordable housing project on a site owned by the CDC.
Project status updates and documents are provided below.  Please note that large documents might not be able to be previewed, but can be viewed by clicking the "download" link.
Project Updates:
Project Documents
Appeal Materials
Planning Commission Reports
CEQA Documents
Project Submittals - Satellite Affordable Housing Associates
Request for Proposals (RFP) and Related Documents (2015)