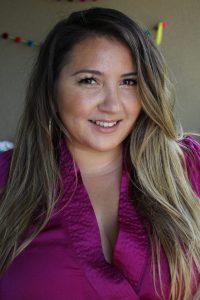 Angie Sanchez, Head of Programs, Corazón Healdsburg
Angie was born and raised in Sonoma Valley as the oldest of seven children and proud daughter of Mexican immigrants. Coming from a low-income, mixed-immigration-status household, she experienced firsthand the struggles and inequities that many Latino families continue to live with today. At a young age, she understood that to overcome these barriers, we needed to ensure that Latinos have a place and a voice. That experience led to her commitment to non-profit work for more than fifteen years focusing on enhancing the Latino economic, cultural, and civic leadership that reflects the population of the Latino community in Sonoma County.
Angie also serves on the Grants Committee for the Sonoma Valley Catalyst Fund, board member of the Hispanic Chamber of Commerce Sonoma County and on the Hispanic Community Advisory Group for Sonoma Water. In her free time, she enjoys spending time with her family, traveling, attending music concerts, and BBQing with friends.