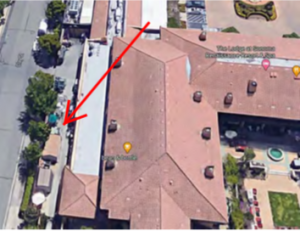 Project Location: The Lodge at Sonoma, 1325 Broadway, Sonoma 
Project Description: Installation of a 500 KW, 277/480 Volt diesel Standby Generator for the property. The generator is proposed to be installed approximately 40' (+/-) from the Loading Dock. The generator will be installed on a concrete "housekeeping" pad which is within approximately 24" – 36" from the exterior masonry wall.
Contact the Planning Department:  Call (707) 938-3681 or Email
Project status updates and documents are provided below.  Please note that large documents might not be able to be previewed, but can be viewed by clicking the "download" link.