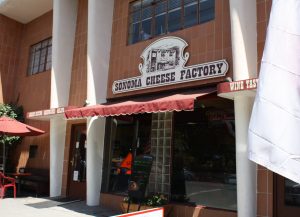 On Friday May 31st, 2019, the owners of the Sonoma Cheese Factory withdrew their application for the 2018 remodel and expansion proposal. This action now removes the need for an appeal on that particular remodel and expansion project as the 2018 Use Permit (in any form) no longer exists.
Project Location:
2 West Spain St.
Project Description:
Renovation and redevelopment of the Sonoma Cheese Factory as a specialty food marketplace, including the addition of approximately 13,600 square feet of new commercial area.
Contact the Planning Department:  Call (707) 938-3681 or Email