SPARC Cannabis Dispensary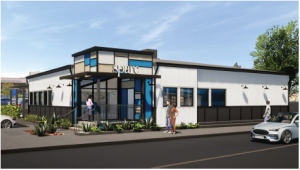 Project Location: 19315 Sonoma Highway
Project Description: Use Permit to establish a cannabis dispensary in an existing 4,959 square foot commercial building.
On March 16, 2021, the Design Review and Historic Preservation held a public hearing and recommend that the Planning Commission approve the Sign and Design Review Applications.
The Planning Commission is tentatively scheduled to consider Use Permit Application on May 13, 2021.
Contact the Planning Department:  Call (707) 938-3681 or Email
Project status updates and documents are provided below.  Please note that large documents might not be able to be previewed, but can be viewed by clicking the "download" link.