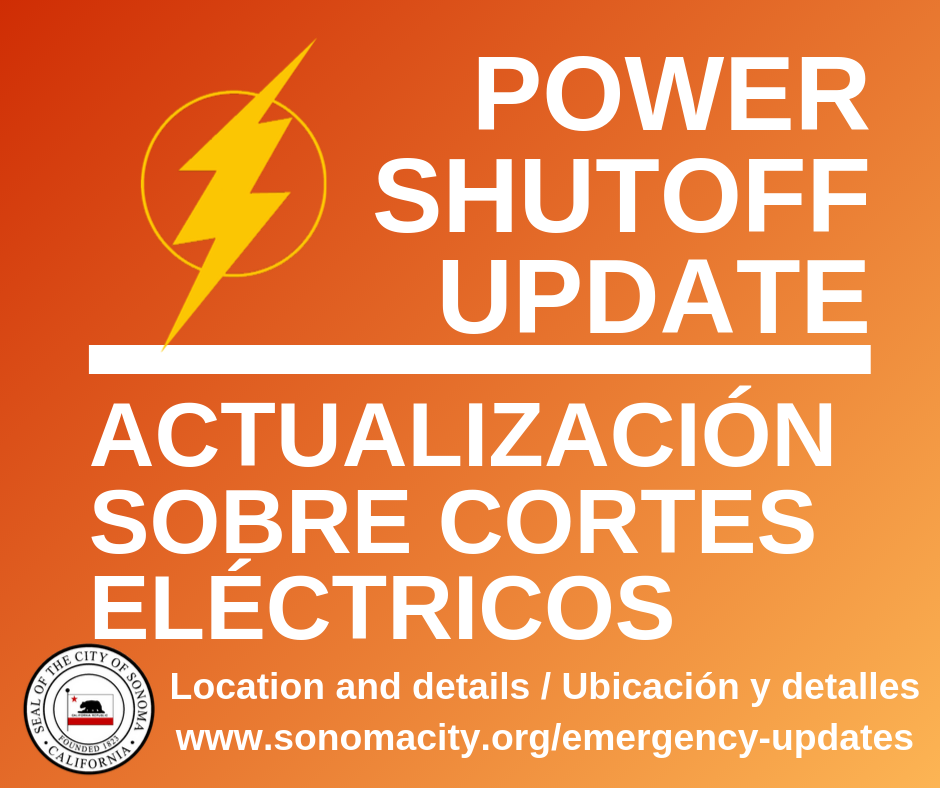 Power has been restored to customers in the City of Sonoma. The Charging Center at the Veteran's Memorial Building is now closed.
PG&E is currently monitoring a weather event projected to arrive late Saturday, October 26th through Monday, October 28th. Sonoma County is currently under a Public Safety Power Shutoff (PSPS) "Elevated" warning status for this developing weather event. PG&E expects to have more information regarding the weekend event tomorrow, we will share more information as it becomes available.
We are encouraging all members of our community to develop plans to prepare for this next potential outage that could last through the weekend and into the early part of next week.
PG&E links for current information:
City and County pages for local information regarding power outages:
https://www.sonomacity.org/extended-power-outages/
https://socoemergency.org/home/prepare/power-outages/