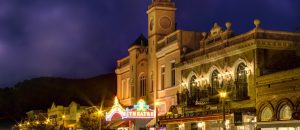 Photograph by Mike Farley Jr.
Visit Us
Experience Sonoma in the beautiful Valley of the Moon.
Sonoma's unique history, bucolic scenery, and world-class wines are among the many reasons it is a favorite destination for visitors from around the world.  In fact, Sonoma was recently named the "Best Small Town to Visit in the USA".   Welcome!
The Sonoma Valley Visitors Bureau can assist with planning your trip, and their friendly staff will welcome you at the Plaza Visitors Center on 1st St. East.  Listings of local businesses are available on their website, as well as on the website of the Sonoma Valley Chamber of Commerce, which also provides resources for those looking to relocate their home or business to Sonoma.
In addition to being a visitor destination, Sonoma is a small-town, family-oriented community.  Please remember to drive safely, drink responsibly, and choose overnight lodging that has been licensed by the City or County. Thanks and enjoy your visit!