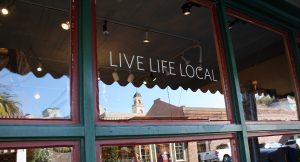 Businesses
Keep your business moving forward.
Grapes aren't all that's growing in Sonoma.  We've been named one of the "Best Places to Start a Business" in Northern California, and have one of the highest number of businesses per capita in Sonoma County.  Wine and tourism are our most well-known industries, but we're also home to a diverse economy that includes an array of creative professionals, health services, specialty food producers, and start-ups of all kinds.
The City of Sonoma strives to maintain a business climate that supports the economic vitality of our community.  A key element is our contract with  the Sonoma Valley Chamber of Commerce to provide outreach to our business community and programs that support business creation, retention and expansion.