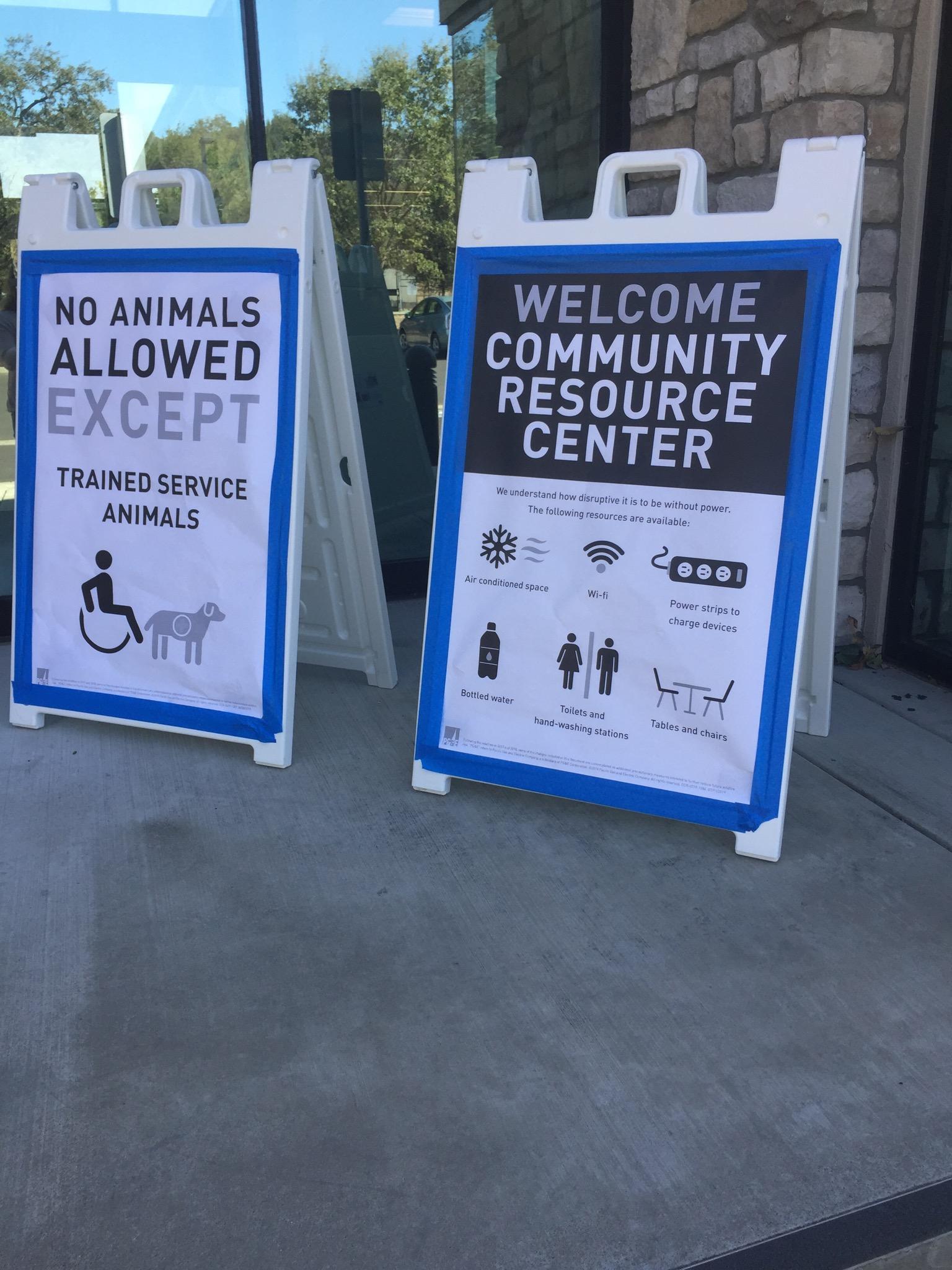 Tuesday 10/29: Although the City of Sonoma is currently in a "Warning" status for a Public Safety Power Shutoff until tomorrow (10/30), as of 9 AM this morning there were no PSPS outages in the City and today's PSPS outages within City limits are expected to be minimal. However, PSPS outages may occur (or in many cases, continue from the last PSPS) in parts of Sonoma Valley, and there remains the potential for unplanned outages. Please be aware for possible traffic signal outages, and drive safely.
City staff will be monitoring the situation throughout the day with the City's Emergency Operations Center on standby mode.
The City will not be opening a charging center today. The PG&E Community Resource Center at Hanna Boys Center is open today 8 AM – 8 PM with device charging available.
The Sonoma Veterans Building remains on "Standby" status as one of three potential shelters that are ready to be activated by the County if needs and conditions warrant.  View the list of currently open shelters here.
A Red Flag Warning began at 8 AM this morning and continues through 4 PM Wednesday. Please take all fire prevention precautions to ensure "one less spark".
For the latest information from Sonoma County, go to https://socoemergency.org/. Non-emergency information and resources are available by calling 2-1-1.  These resources can also provide information on how to donate to fire victims.  The best way to support disaster victims is with a financial donation, which they can use for what they need.