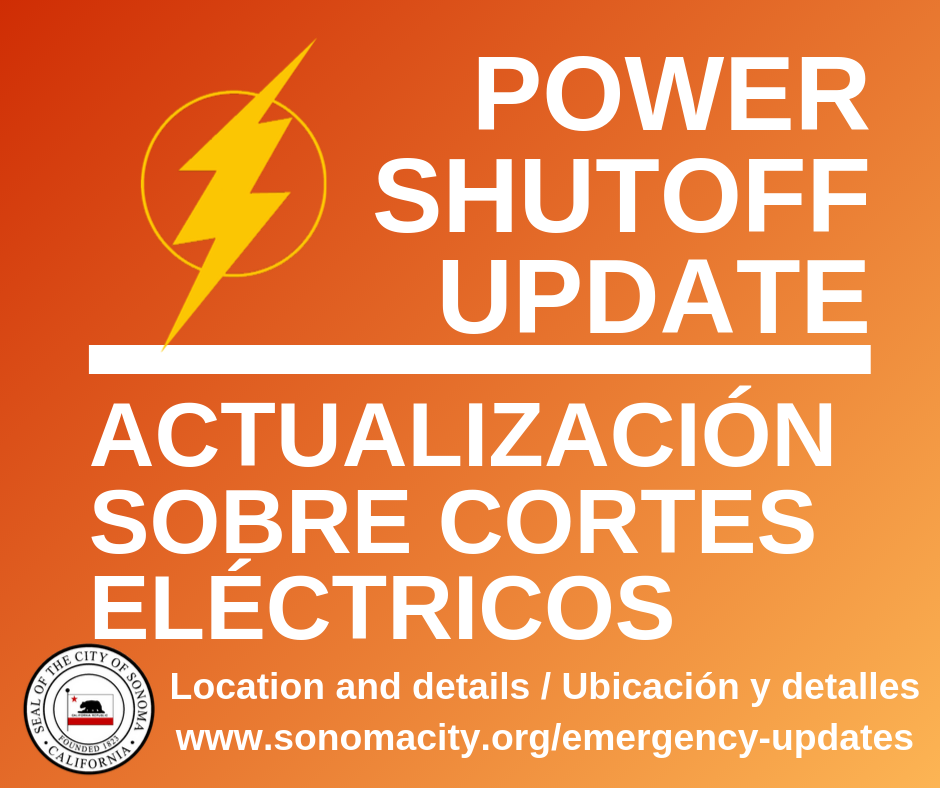 PG&E has reported that power has been restored to most customers impacted by the Public Safety Power Shutoff (PSPS) in Sonoma Valley as of October 31st with full restoration expected today, November 1st (see PG&E's outage map). The City of Sonoma was minimally impacted by the October 26th and October 29th PSPS events. City services are fully operational.
As our community recovers from the three PSPS events in the past month and life returns to normal, it is important to be mindful that PG&E's planned PSPS events are a part of our reality for the foreseeable future.
While our community leaders and City staff will continue to work to improve our resiliency and response to these events, preparedness at home is your best defense against power shutoffs (expected and unexpected) and other potential disasters that may impact our community.
City staff is scheduled to give a report to City Council on PG&E Public Safety Power Shutoffs, the Kincade Fire, and Wind Events at their November 4th meeting.
Learn more at www.sonomacity.org/extended-power-outages