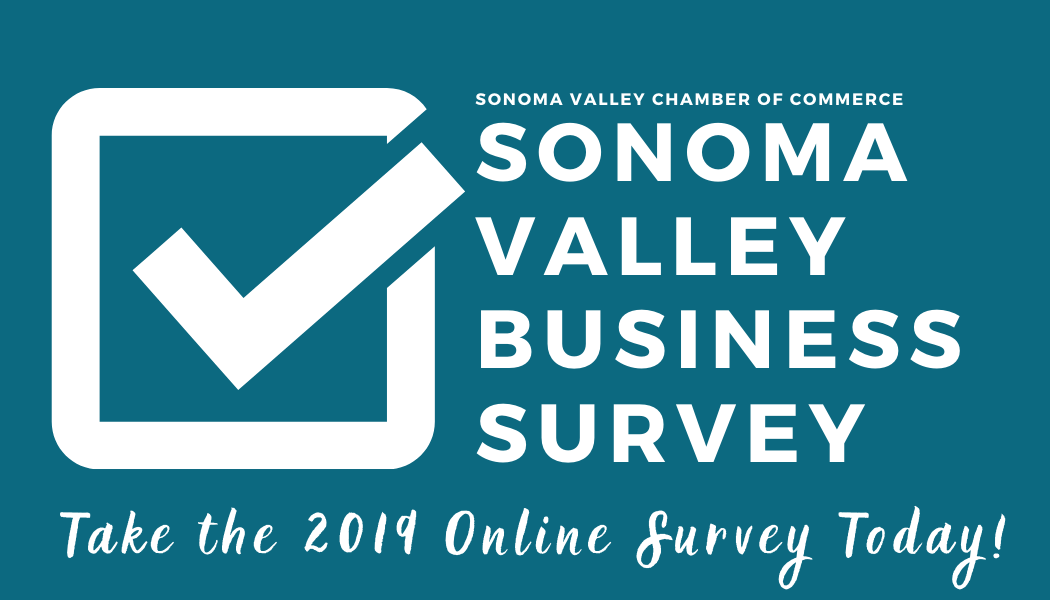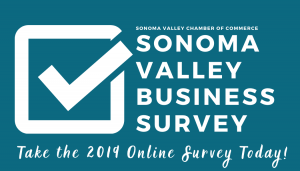 Each year, the Sonoma Valley Chamber of Commerce (Chamber) conducts an online survey of all Valley businesses. Chamber membership is not required to participate. The information gathered is used to provide the Chamber, City of Sonoma and other agencies, with useful information about the overall health of the local economy. Individual answers will NOT be shared, however, the aggregated information will be made publicly available.
The Chamber is seeking information from businesses on how they are faring, how they view the local business climate, and how they are affected by a variety of issues facing business owners. Survey results identify trends and can help set priorities for initiatives to support the local economy. This year, there is a dedicated section regarding the impacts of PG&E Public Safety Power Shutoffs.
This annual survey is designed to take about 10 minutes to complete and gives participants opportunities for additional comments. Please have only one person, preferably an owner or manager, from your business complete the survey. Thank you for your participation.
Take the survey HERE.