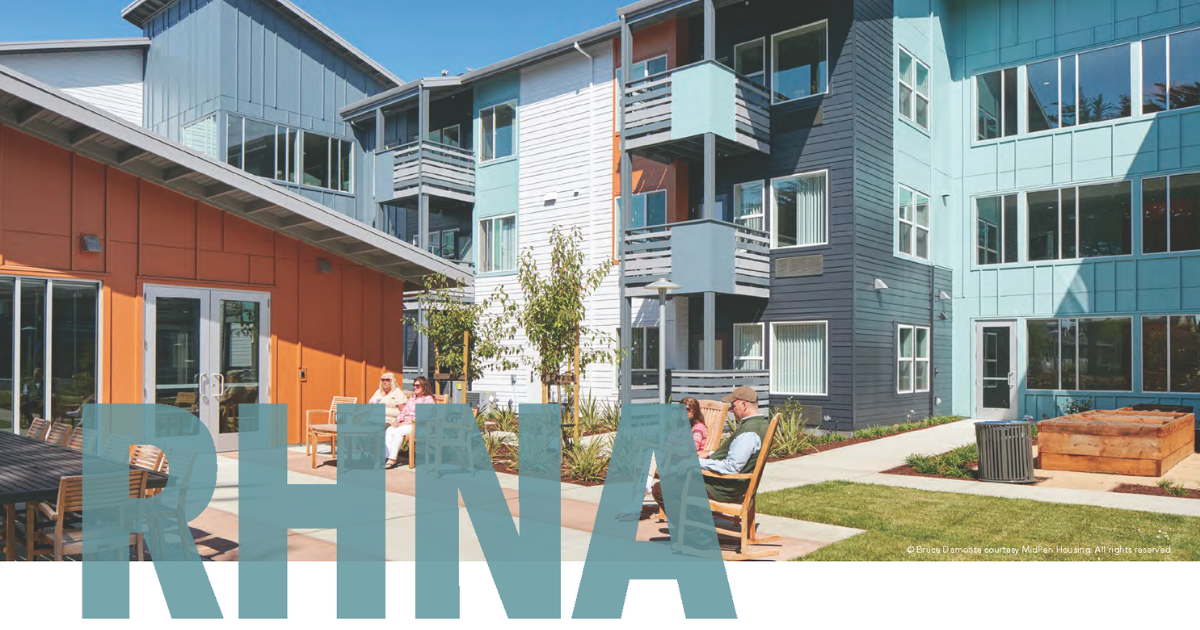 On Thursday, December 16th, the ABAG Executive Board conducted a public hearing and adopted (Resolution No. 13 – 2021) the "Final RHNA Plan" for its member jurisdictions for the 6th Cycle Housing Element update process.
For the City of Sonoma, this means that the Housing Element that is to be prepared and adopted by the City Council for the 6th Cycle, is to plan/provide a total of 311 housing units within City limits for four household income categories. See the Sonoma County allocation table below: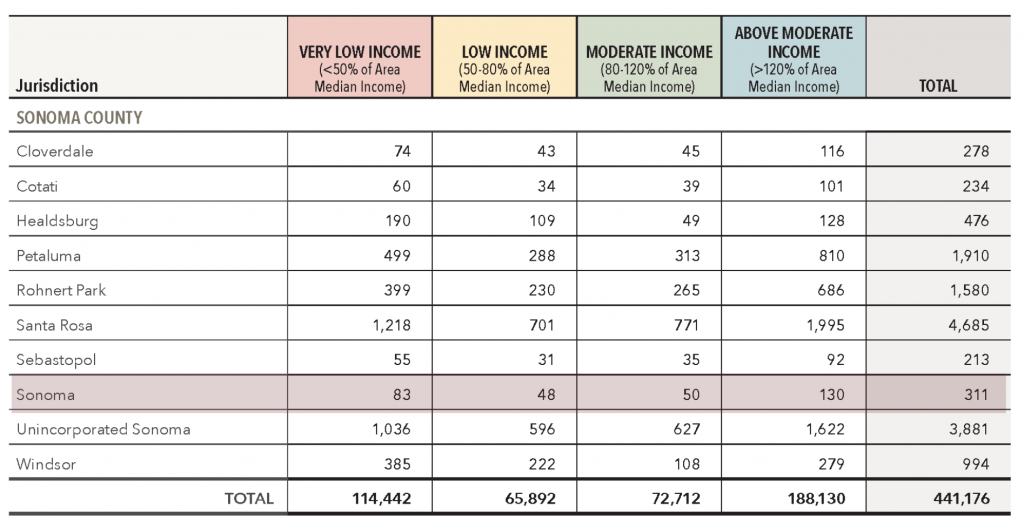 Save-the-Date
On January 25th, 2022, at a location to be determined, the City Council and the Planning Commission will hold a joint public meeting to discuss the preparation of the new Housing Element and receive a report on steps taken to date by staff and the City's Housing Element consultant.
The City's Housing Element update is due to the state Department of Housing and Community Development (HCD) on January 31, 2023.
Learn more about the city's housing policies and strategies on our Housing page.