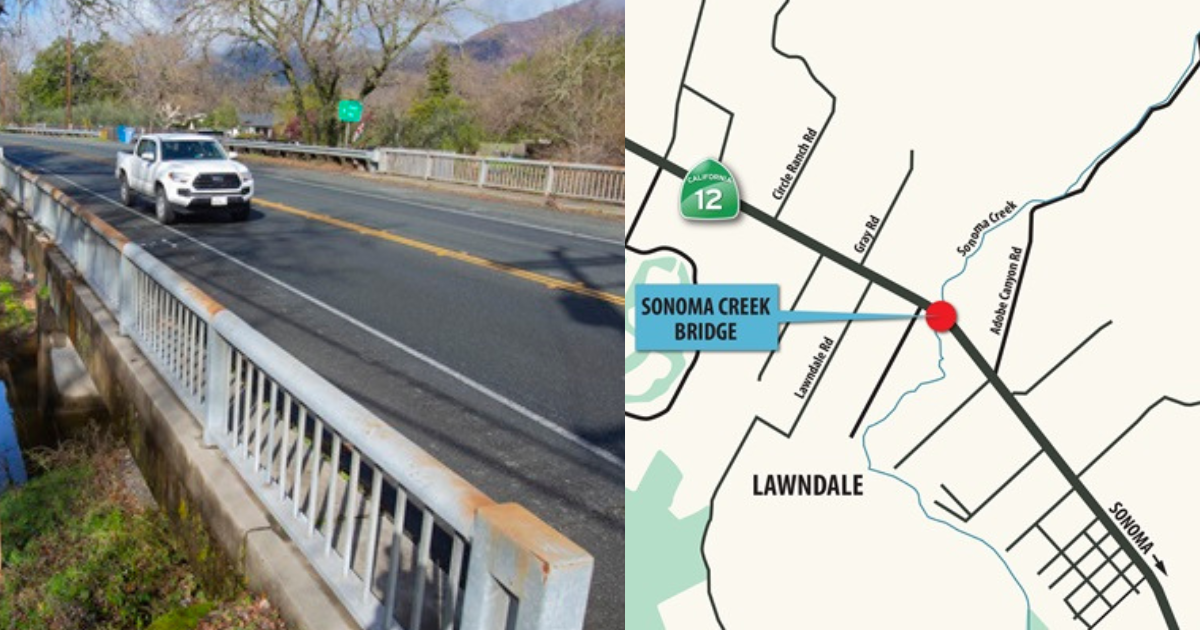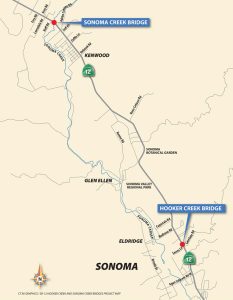 Caltrans will begin one-way traffic control on state Highway 12 near Kenwood for the Sonoma Creek Bridge Replacement starting on Monday, July 10. The one-way traffic control will be in place 24 hours a day, seven days a week for approximately 45 days to allow crews to demolish and rebuild the first section of the bridge.
Once two lanes of Highway 12 are restored on Sonoma Creek Bridge, Caltrans will begin the replacement of Hooker Creek Bridge, located on Highway 12 between Agua Caliente Road and Madrone Road. Traffic will be detoured around the bridge for an estimated 30 days. Caltrans has not yet announced a closure date for the Hooker Creek Bridge.
Please note that while the Sonoma Creek Bridge and Hooker Creek Bridge replacements are not within Sonoma city limits, the ongoing detours and one-way traffic control on Highway 12 will impact travel routes to and from the city.  Visit the Caltrans website for more information and updates on the State Route 12 Hooker Creek and Sonoma Creek Replacement Project.