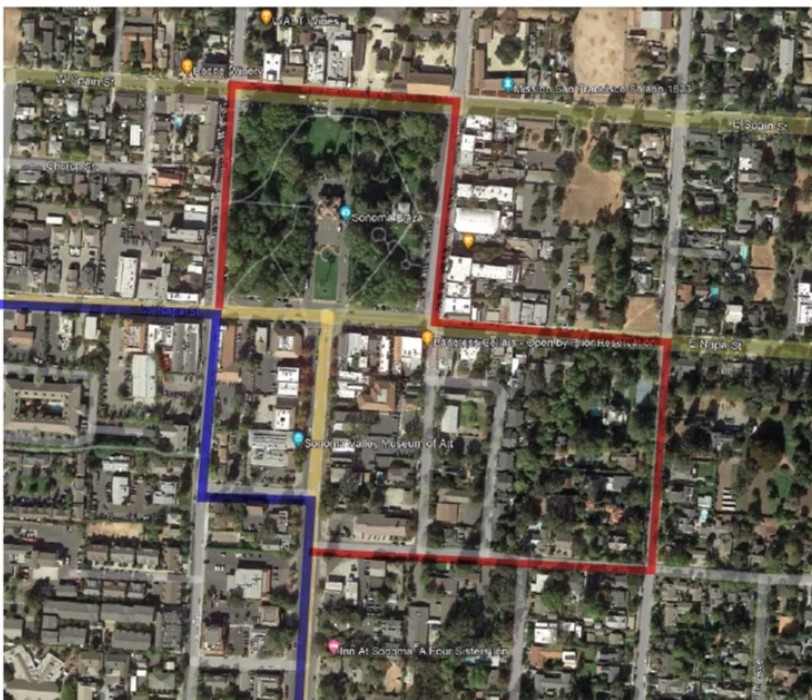 Caltrans contractor, Bay Cities Paving, will be resuming repaving work starting today, January 20th, possibly Friday, January 21st from 9:00 a.m. – 1:00 p.m., and possibly Monday, January 24th.  This work will necessitate some lane closure/detours at two locations on Hwy 12:
Broadway/Napa St – (detour map attached) Traffic northbound on Broadway will be diverted onto Patten, 2nd St E, E Napa St, then around the square. Eastbound traffic on W Napa St will be diverted onto First St E, McDonell to get onto Broadway southbound. One lane of thru traffic is expected to be maintained from West Napa to East Napa through the work zone.
Leveroni/Napa Rd – (no map provided) Westbound traffic on Napa will be detoured up Fifth St E to MacArthur, eastbound Leveroni traffic will be detoured at Fifth St W.