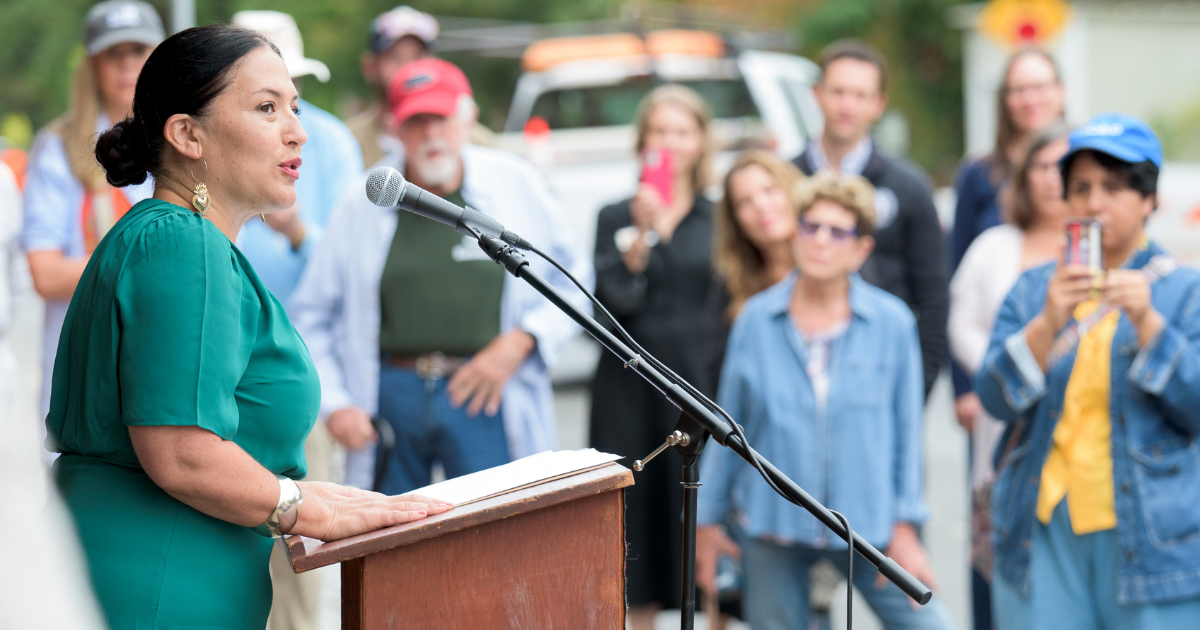 In a heartwarming ceremony that drew a crowd of community members and art enthusiasts, the City of Sonoma paid tribute to Ada Limón, the accomplished 24th Poet Laureate of the United States, through a special bench dedication event. Held on Friday, August 18, 2023, at 9:00 a.m., the event carried profound significance as the chosen site, situated in front of Readers' Books, holds a special place in the heart of the Poet Laureate—where she worked during her years at Sonoma Valley High School.
The program included touching remarks and insights from elected officials and community members, pictured below. Sonoma Mayor Sandra Lowe, Congressman Mike Thompson's representative Rebecca Hermosillo, Senator Bill Dodd's representative Ezrah Chaaban, and Sonoma Valley English Teacher Alison Manchester, all shared their thoughts and memories that beautifully reflected the impact of Ada Limón and her work. The program also included a special reading of Ada Limón's poem, "How We See Each Other," by Sonoma Valley High School's Student Voice, Victoria Hernandez Padilla.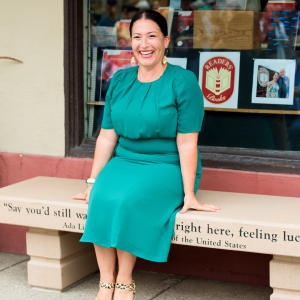 The pinnacle of the event was the unveiling of the bench along with a speech and poetry reading by the Poet Laureate. The bench is adorned with a carefully chosen quote from Ada Limón's remarkable body of work: "Say you'd still want this: us alive, right here, feeling lucky." The quote, drawn from her poem "The Conditional" in the book "Bright Dead Things," encapsulates a message of embracing the world even when it's challenging.
A recording of the ceremony is accessible on SonomaTV's YouTube Channel. The City extends heartfelt appreciation to the esteemed speakers, Readers' Books staff, the Public Works department, North Bay Monument, and Sharolyn Townsend Photography for their invaluable contributions in making the event a success.
The public is encouraged to visit the bench at 130 East Napa St in Sonoma to reflect and share their moments on social media by utilizing the hashtags #AdasBench and #SonomasPoetLaureate.
Photos by Sharolyn Townsend Photography.