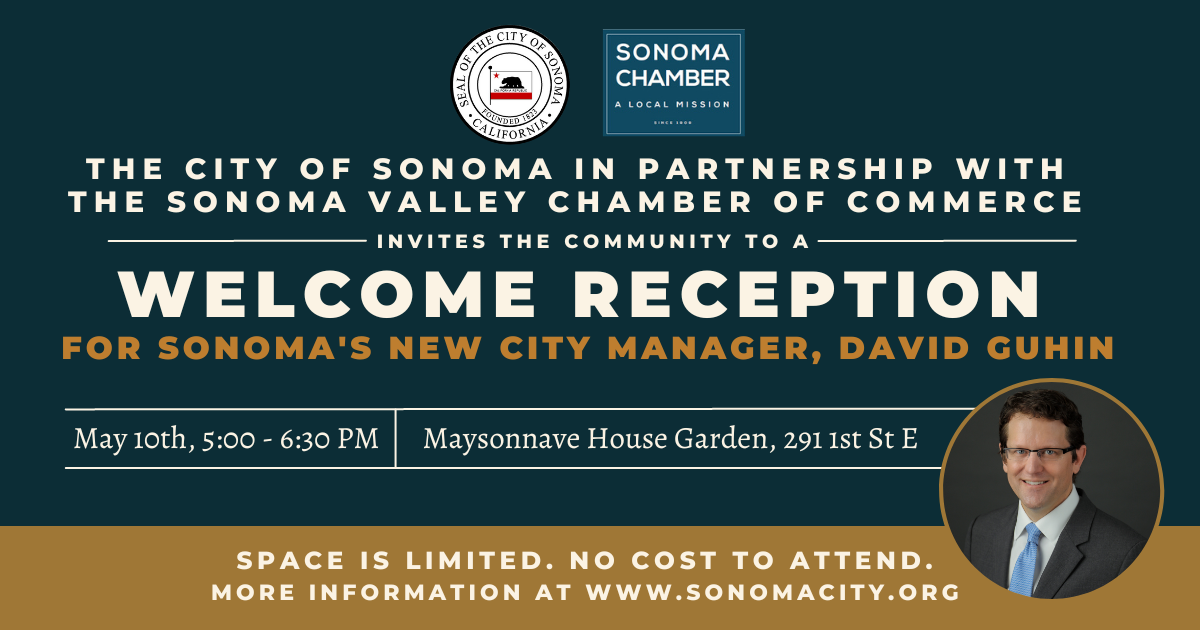 Update 5/5/23
Due to an overwhelming response, we have reached maximum capacity for the Welcome Reception, and unfortunately, we are unable to accommodate any additional registrations. We understand that many of you are eager to meet the new city manager and engage with other members of the community, and we will do our best to provide other opportunities for this in the future.
———
The City of Sonoma in partnership with the Sonoma Valley Chamber of Commerce invites the community to join City of Sonoma Mayor Sandra Lowe and City Council as they introduce the City of Sonoma's new City Manager, David Guhin, at a welcome reception on May 10, 2023, from 5:00 p.m. – 6:30 p.m.
The reception will be held in the Garden at the Maysonnave House located at 291 First Street East in Sonoma. Due to the size of the venue, registration is limited to 100 people. Light refreshments and wine will be served. There is no cost to attend.
Wine is generously provided by the Sonoma Valley Vintners and Growers Alliance.