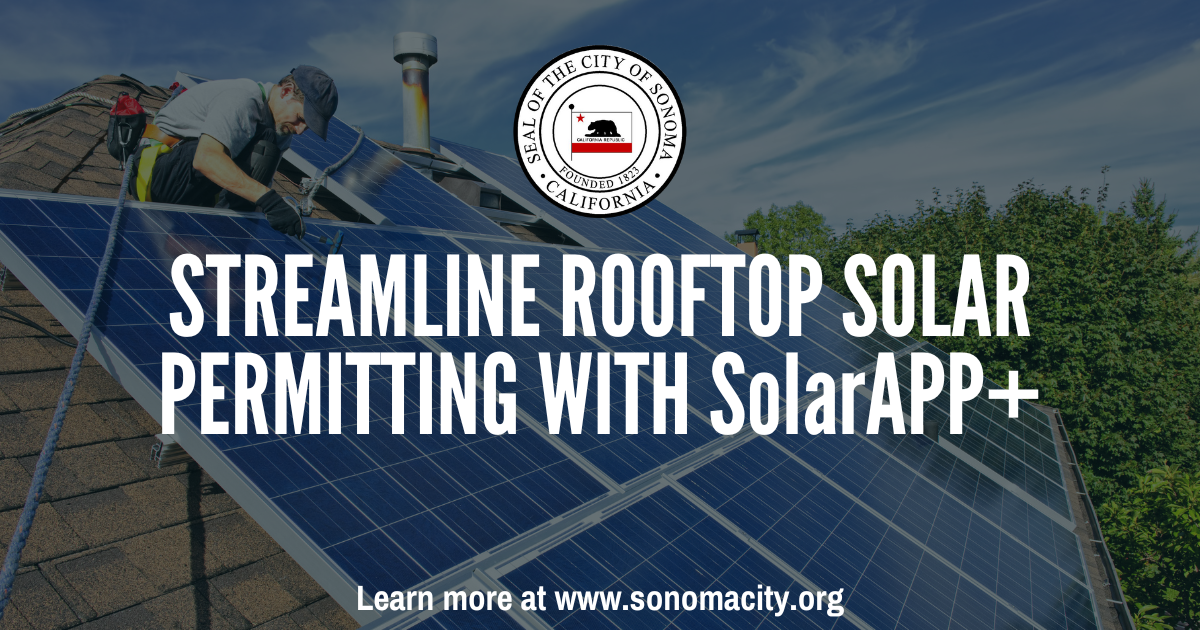 The City of Sonoma has introduced SolarAPP+, an automated application system designed to streamline the permitting process for new residential rooftop solar photovoltaics (PV) and energy storage systems (ESS). This technology, developed by the National Renewable Energy Laboratory (NREL) with support from the U.S. Department of Energy, offers licensed contractors a web-based portal for quick and efficient permit reviews, significantly reducing the time and costs associated with solar installations.
Increasing the speed of rooftop solar PV installations significantly impacts a system's cost by lowering installation and permitting costs incurred while waiting for applications to be processed. For a solar customer, these added expenses can amount to as much as $5,000 for a typical residential solar system (PDF).
By expediting the approval process, SolarAPP+ aims to encourage property owners to invest in renewable energy, ultimately contributing to the reduction of greenhouse gas emissions in the City of Sonoma. Contractors can pass on the cost savings to customers, making solar PV more accessible. More information and the application process can be found on our website.