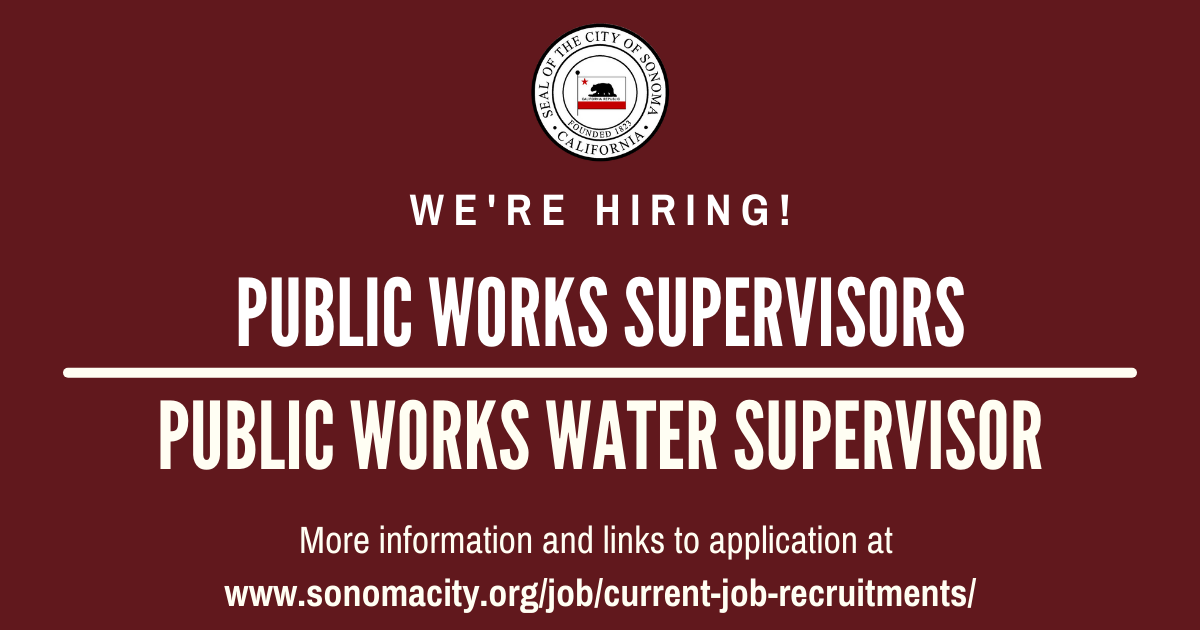 The City is currently seeking qualified applicants for three (3) positions. For more detailed information, select the job title below or visit our Current Job Recruitments Page.
Full-Time Public Works Water Supervisor
Full-Time Public Works Streets Supervisor
Full-Time Public Works Parks, Cemeteries, and Facilities Supervisor
A City application and resume are required for each position. City application is available to download, at the City of Sonoma, No. 1 The Plaza, Sonoma, CA 95476 (by appointment), or by calling 707-938-3681.