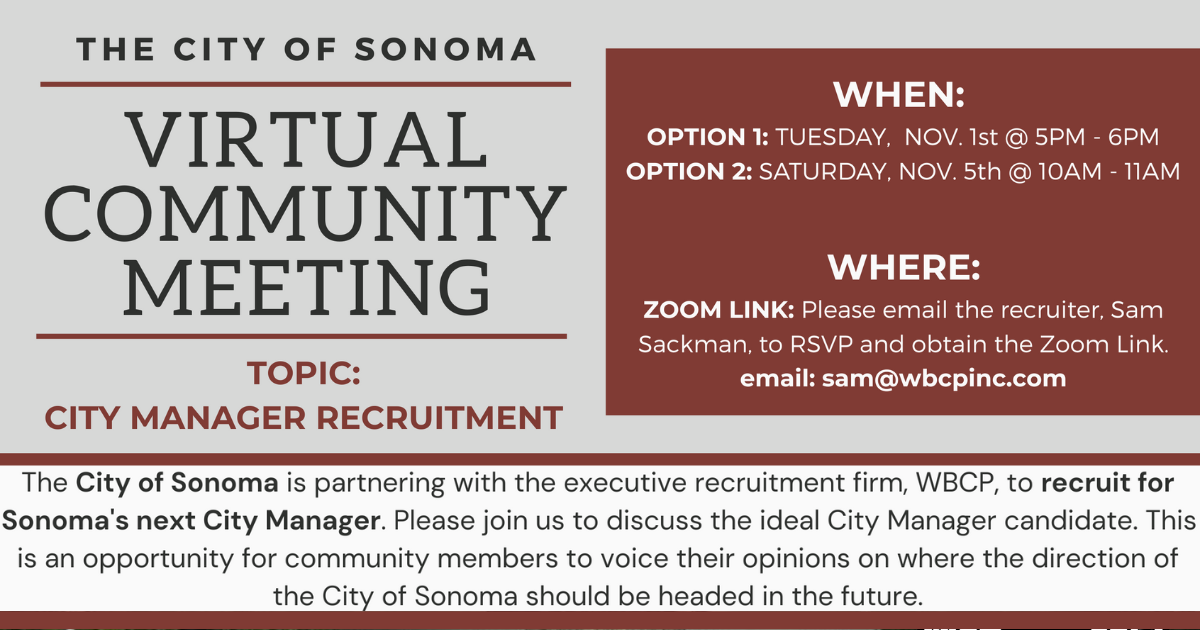 The Sonoma City Council is interested in getting feedback from you, our community, on our search for our next City Manager. WBCP, the firm that will conduct the recruitment, will facilitate two virtual meetings to learn what attributes community members would like to see in the next City Manager. The meeting will be held via Zoom on the following two dates/times:
Tuesday, November 1st from 5:00 – 6:00 p.m.
 Saturday, November 5th from 10:00 – 11:00 a.m.
RSVP to participate today! Please email the recruiter, Sam Sackman, to RSVP and obtain the Zoom meeting link.
Los miembros de la comunidad que prefieran dar su opinión en español pueden enviar sus comentarios  sobre cuales atributos desearían ver en el próximo Administrador de la Ciudad de Sonoma por escrito en correo electrónico a sam@wbcpinc.com.