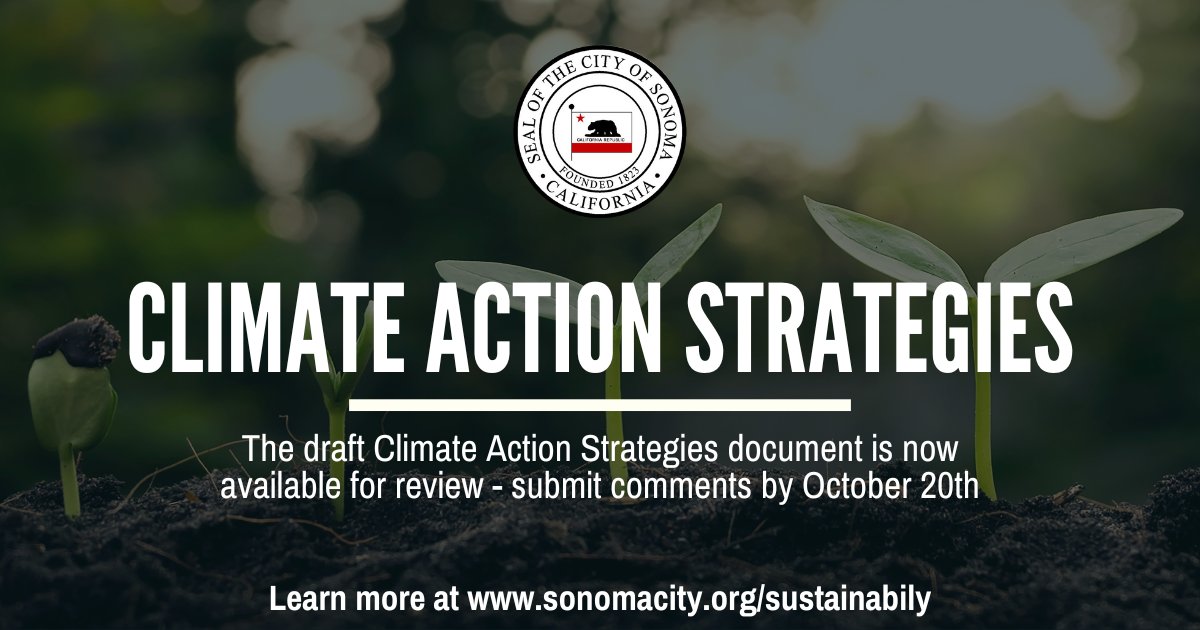 The City of Sonoma has set a challenging goal of reaching "net zero greenhouse gas (GHG) emissions by 2030." The Climate Action Commission has been working closely with city staff to prepare the Draft Climate Action Strategies, setting out a range of feasible measures designed to accomplish this objective. Now we want your input!
Review the Draft Climate Action Strategies [here].
Public feedback is accepted until Oct 20, 2023.
Watch a recording of the October 12th Community Meeting on our YouTube channel [here].
Join us in creating a more sustainable future for Sonoma. Share your thoughts and submit your comments on the Draft by emailing the City's Sustainability Coordinator, Travis Wagner, at twagner@sonomacity.org.
For more information, please visit the City's Sustainability & Climate Action webpages.