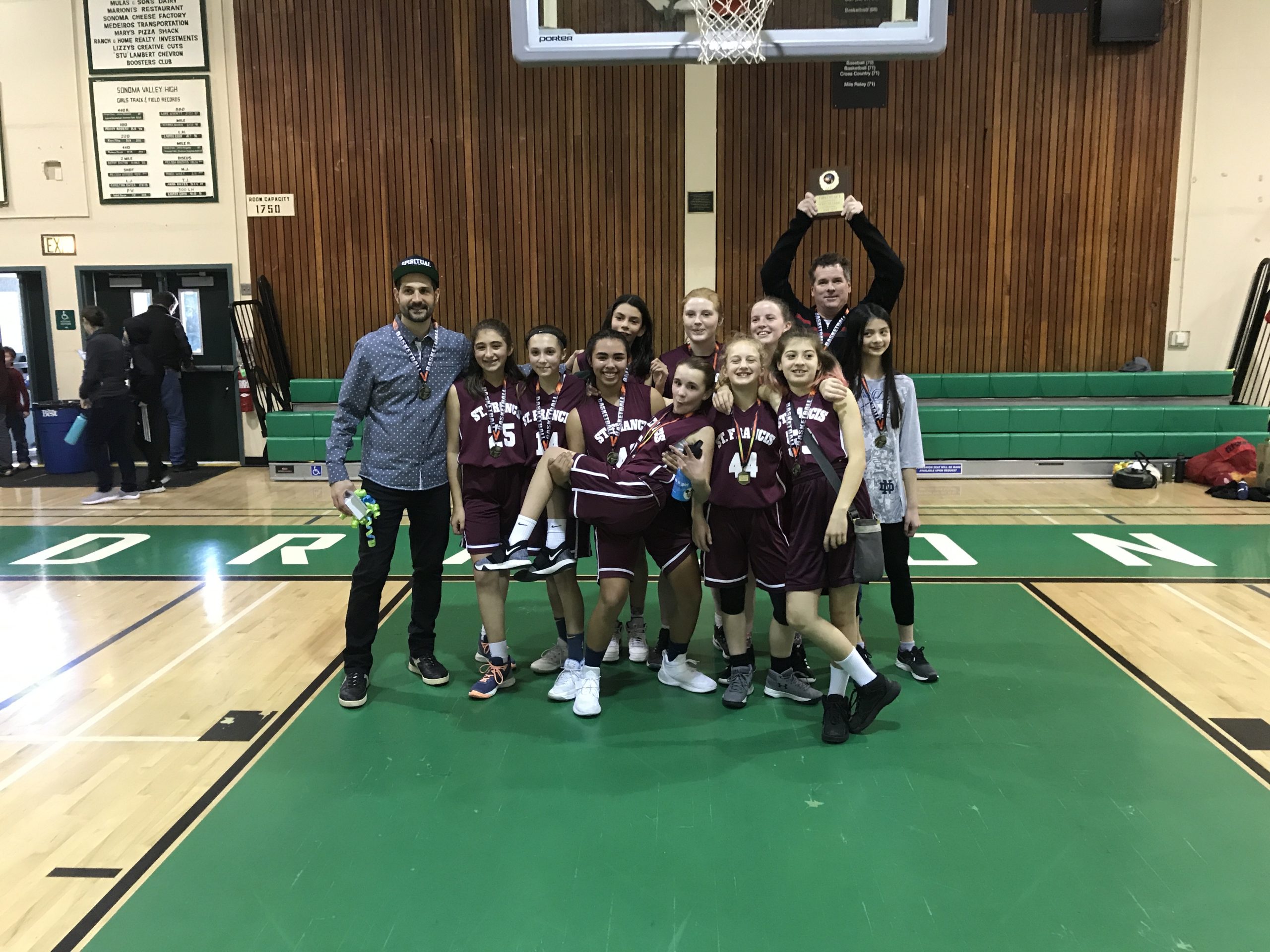 Email
Phone
Address
469 3rd St. West, Sonoma, CA 95476
Athletics, Fitness and School Sports (Youth)Athletics, Sports and FitnessBasketballParks and Recreation DirectoryYouth Programs, Sports and/or Camps
Saint Francis CYO Basketball
Website: stfranciscyobasketball.sportngin.com
Age Group(s): Youth, Teen
Map It
Description: The program is open to boys and girls in 3rd – 8th grade. We welcome kids of all skills and abilities to join and learn the great game of basketball in a fun and rewarding environment. St. Francis CYO is a participating parish of the North Bay CYO league. It consists of teams from Sonoma, Napa, Marin, and Mendocino counties and is sponsored by the Catholic parishes in those counties.
Registration typically starts on August 1 and ends Sept. 1. The season starts with practices on November 1. Games begin the first weekend in December. There are 10 games during the season and 2 playoff games for teams that finish in the top 4 in their division.
The primary goal of the CYO program is to give all players a positive experience while giving them the instruction to improve their skills. The volunteer coaches are the role models for our children and are encouraged to always demonstrate the highest level of sportsmanship and leadership.