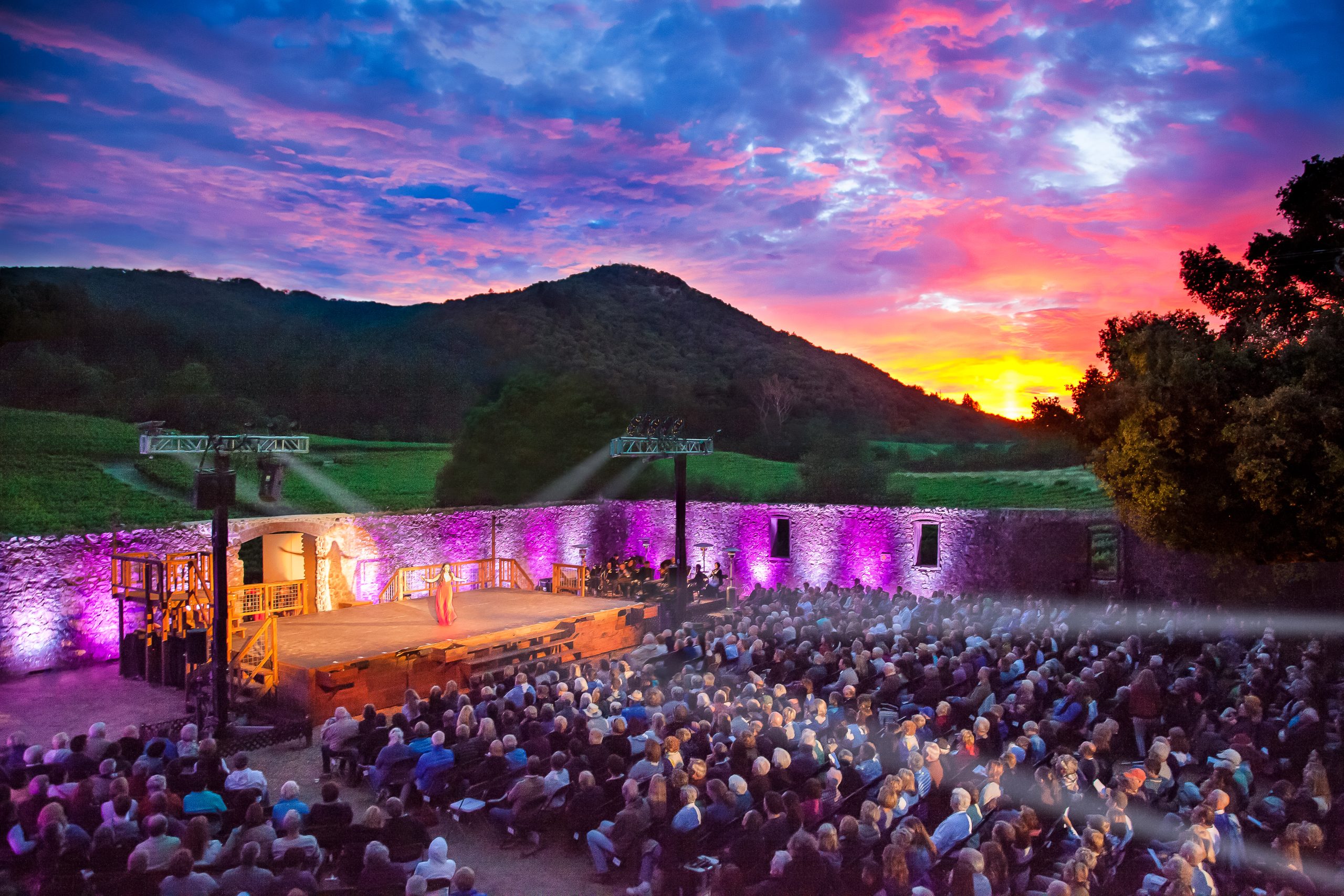 Email
Phone
Address
1151 Broadway, Suite 201, Sonoma, CA 95476
Social Media
Arts and CultureDanceEvents / PerformancesMusic / ChoralParks and Recreation DirectoryTheater
Transcendence Theater Company
Website: transcendencetheatre.org
Age Group(s): Youth, Teen, Adult, Senior
Map It
Description: Transcendence Theatre Company is California Wine Country's premier entertainment experience, ten years and counting. With three original outdoor musical revues every summer, an indoor Holiday show every winter, and more, our mission is to create extraordinary evenings featuring the best talents from Broadway and beyond.
It begins with a picnic dinner with wine surrounded by the lush scenery of Jack London State Historic Park. It culminates with an electrifying, fully-staged evening of song and dance, set within the majestic ruins of a former winery, all against a moon-lit, star-dotted night sky.
Transcendence, a 501(c)3 non-profit theatre company, has a unique partnership with Jack London State Historic Park. A portion of all ticket sales goes to support the park. Transcendence's arts education and community engagement programs share the joy of theatre with youth, communities in need, and seek to make theatre more available to all in the Bay Area.
Every season brings new shows. Every show hits new heights. Every person who joins us feels that singular sensation only possible when music and movement lift us up beyond the everyday. So come visit us at Transcendence, where dreams become real—and music takes flight.