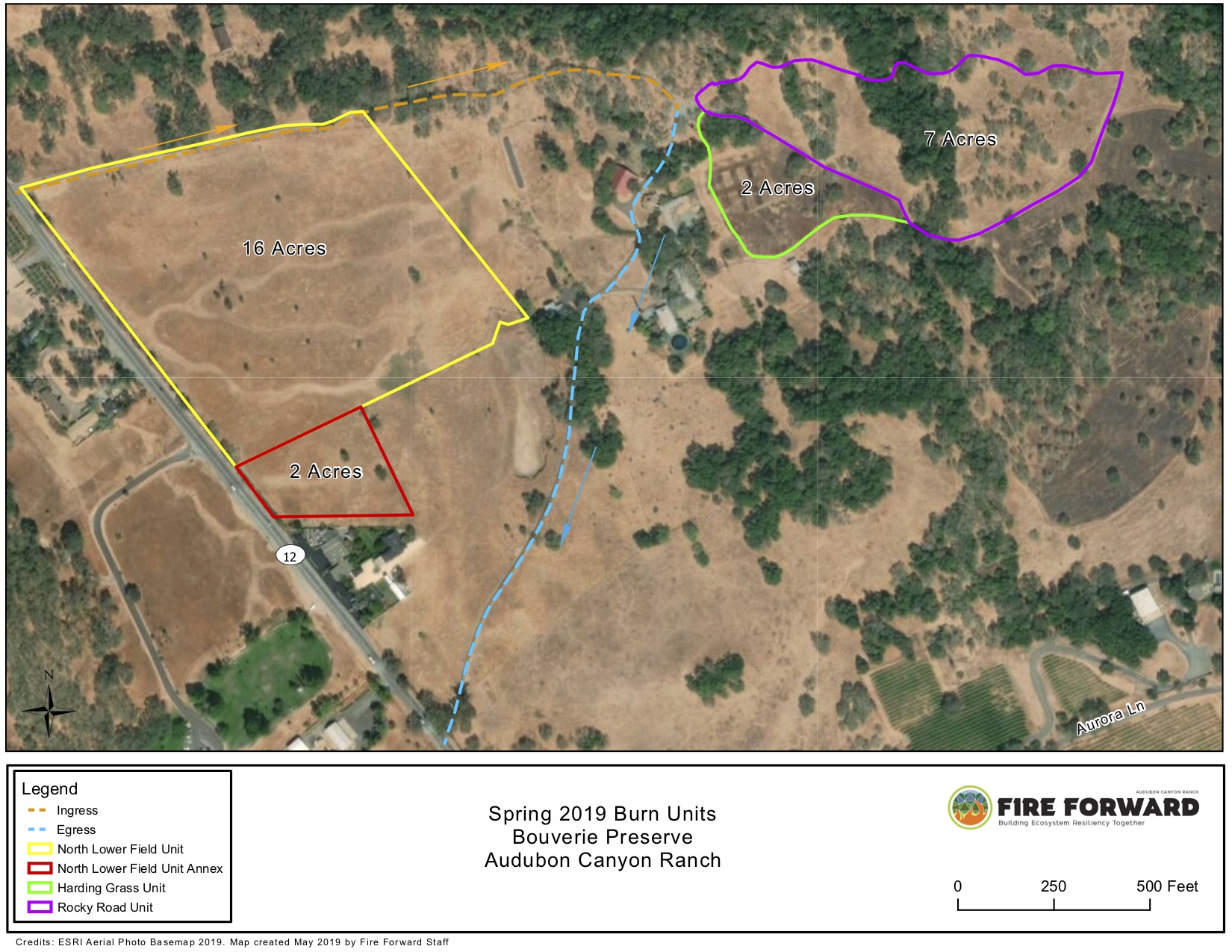 The following is a notice of intent to conduct a controlled burn along HWY 12, Sonoma County.
A 27-acre controlled burn of annual grassland and oak savannah is planned at Bouverie Preserve near Glen Ellen on Friday, June 14, 2019.
Bouverie Preserve is located in Sonoma Valley near Glen Ellen, on the east side of Hwy 12. The anticipated time for the controlled burn is 8:30 AM through noon.
*This event is subject to change according to weather conditions.
————-
**Smoke and Traffic Advisory**
If weather permits, the controlled burn will commence at 8:30 a.m. and conclude around noon. There may be smoke in the air for approximately 3 hours. Bouverie Preserve's property includes frontage along Sonoma Highway 12. Travelers in the Glen Ellen and Kenwood area may see smoke in the air or experience slowing traffic. This is a controlled burn conducted under a burn permit issued by CAL FIRE; do not call 911.
—————
Reducing fuels and building ecosystem resilience
These acres are the first to be treated at Bouverie Preserve with a controlled burn since the 2017 Nuns Fire, and were selected for treatment under the new regional plan for fire and vegetation management developed by the Sonoma Valley Wildlands Collaborative, of which Audubon Canyon Ranch is a member. Additional controlled burns under the Collaborative's plan may be conducted at Sonoma Valley Regional Park later this month.
Ecological objectives for this event are timed to reduce non-native and invasive plants, promote native bunchgrasses and native wildflowers.
Learn more at egret.org/fire-forward