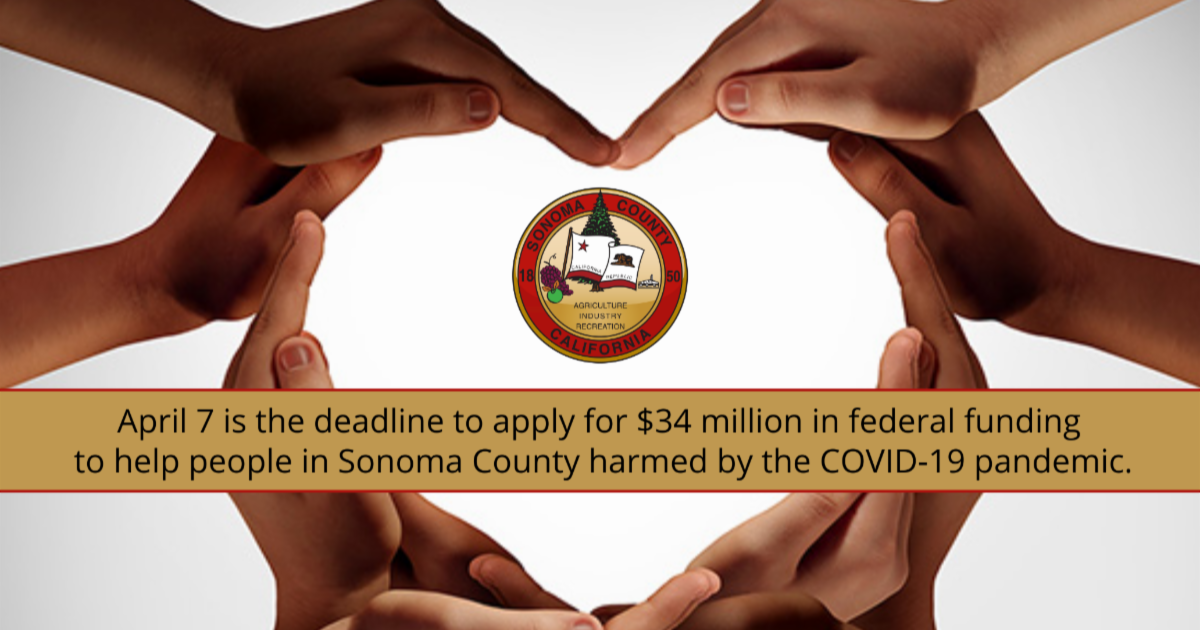 Sonoma County has opened the American Rescue Plan Act (ARPA) Notice of Funding Availability process to accept applications for ARPA funding through April 7. The county has allocated $34 million to support community resilience programs that address community needs identified as a result of the COVID-19 pandemic. The county is prioritizing applications that address systemic public health and economic challenges contributing to the unequal impact of the pandemic on certain populations.
The Sonoma County Board of Supervisors has prioritized the funding of specific impacts and disparities in public health outcomes as a result of the pandemic. These activities include:
Direct financial assistance to households for basic needs
Childcare and childcare facilities
Educational disparities
Community health worker and public benefits navigators
Housing and shelter
Mental health services
Assistance to essential workers, including farm workers
Small business and nonprofits
Premium pay
Culturally responsive COVID-19 disaster response and long-term recovery
Applicants are encouraged to describe how their programs will help eliminate or reduce disparities experienced by adversely impacted populations. Interested applicants are strongly encouraged to review the ARPA Notice of Funding Availability webpage and timelines.
For more information and details about submitting your application to the ARPA NOFA process, visit the Sonoma County Upstream Investments American Rescue Plan Act page.