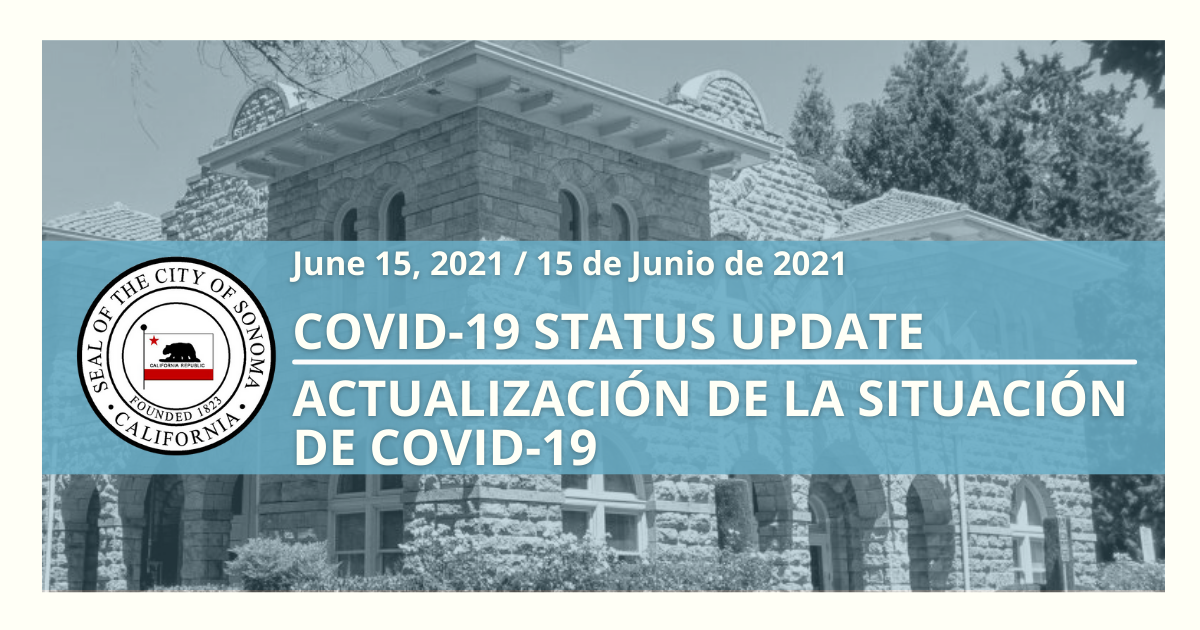 The County of Sonoma confirmed yesterday that they will align with the state's "Beyond the Blueprint" reopening plan and new California Department of Public Health (CDPH) mask guidance that went into effect June 15, 2021.
REOPENING
All industry and business sectors may return to usual operations with no capacity limits or physical distancing requirements, with limited exceptions for "mega" events. Mega events are characterized by large crowds greater than 5,000 (indoors) and 10,000 (outdoors) attendees. See CDPH website for complete information.
NEW GUIDANCE FOR FACIAL COVERINGS
Masks are no longer required for FULLY VACCINATED individuals, except in the following settings where masks are required for everyone*, regardless of vaccination status:
> On public transit
> Indoors in K-12 schools, childcare and other youth settings
> Healthcare settings (including long term care facilities)
> State and local correctional facilities and detention centers
> Homeless shelters, emergency shelters and cooling centers
Masks are required for UNVACCINATED individuals in indoor public settings and businesses (examples: retail, restaurants, theaters, family entertainment centers, meetings, state and local government offices serving the public).
Please note that a business, venue, or host may choose to require a mask regardless of vaccination status, require proof of vaccination or ask an individual to self attest that they are fully vaccinated before entering without a mask.
*See the CDPH website for complete guidance including exemptions.