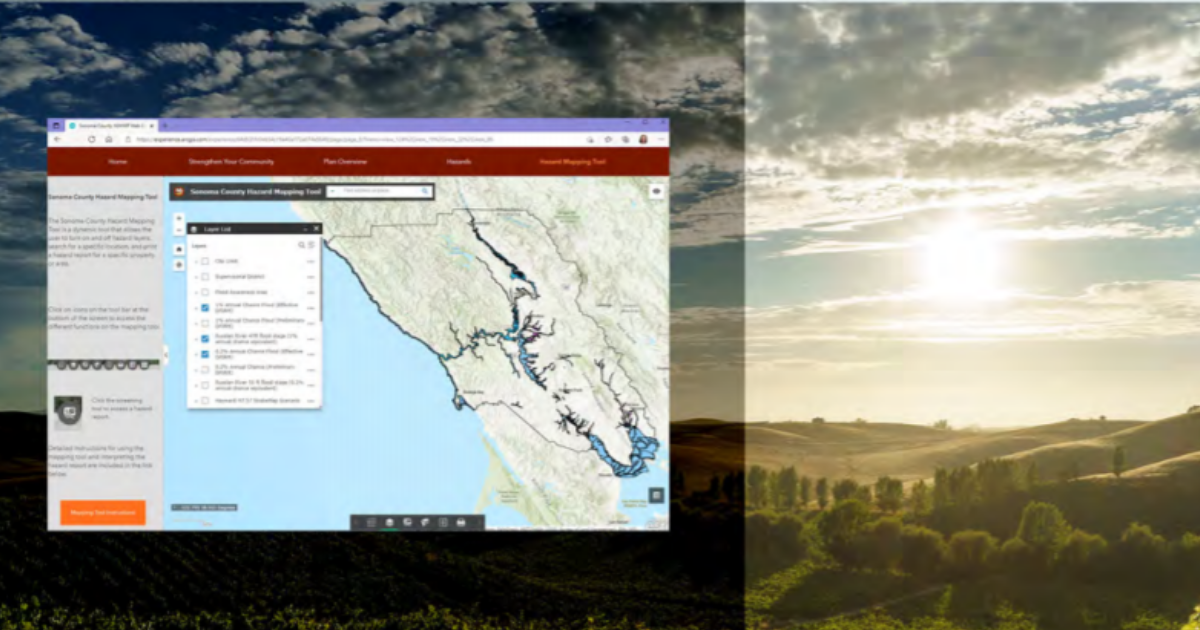 Permit Sonoma, in partnership with the City of Sonoma and other local jurisdictions throughout Sonoma County, has released a draft Multijurisdictional Hazard Mitigation Plan for public comment. The plan identifies and develops projects to minimize natural hazards such as earthquakes, wildfires, and floods. The Hazard Mitigation Plan will make Sonoma County more resilient to disasters, and adoption of the plan will make Sonoma County and participating jurisdictions eligible to receive Federal Emergency Management Agency funds.
Before the County submits a draft to FEMA, the County, in collaboration with other local agencies, is continuing outreach and engagement. The public can join Permit Sonoma's upcoming webinar explaining the Hazard Mitigation Plan on Wednesday, July 21, at 6 p.m.
The public is also encouraged to comment on the draft plan during the Public Comment period, which ends July 30. The public can comment via email at PRMD-HazardMitigation@sonoma-county.org or by postal mail at Sonoma County Multijurisdictional Hazard Mitigation Plan, C/O Lisa Hulette, 2550 Ventura Avenue, Santa Rosa, CA 95403.
A steering committee of emergency management experts and community members oversaw the creation of the draft Hazard Mitigation Plan. Jurisdictions participating included collaboration with the:
City of Santa Rosa
City of Cotati
Town of Windsor
City of Sonoma
County Ag + Open Space
Sonoma Resource Conservation District
Gold Ridge Resource Conservation District
Timber Cove Fire District
North Sonoma Coast Fire District
Cloverdale Fire District
Sonoma Valley Fire District
Rancho Adobe Fire District
For more information, please visit the project page.