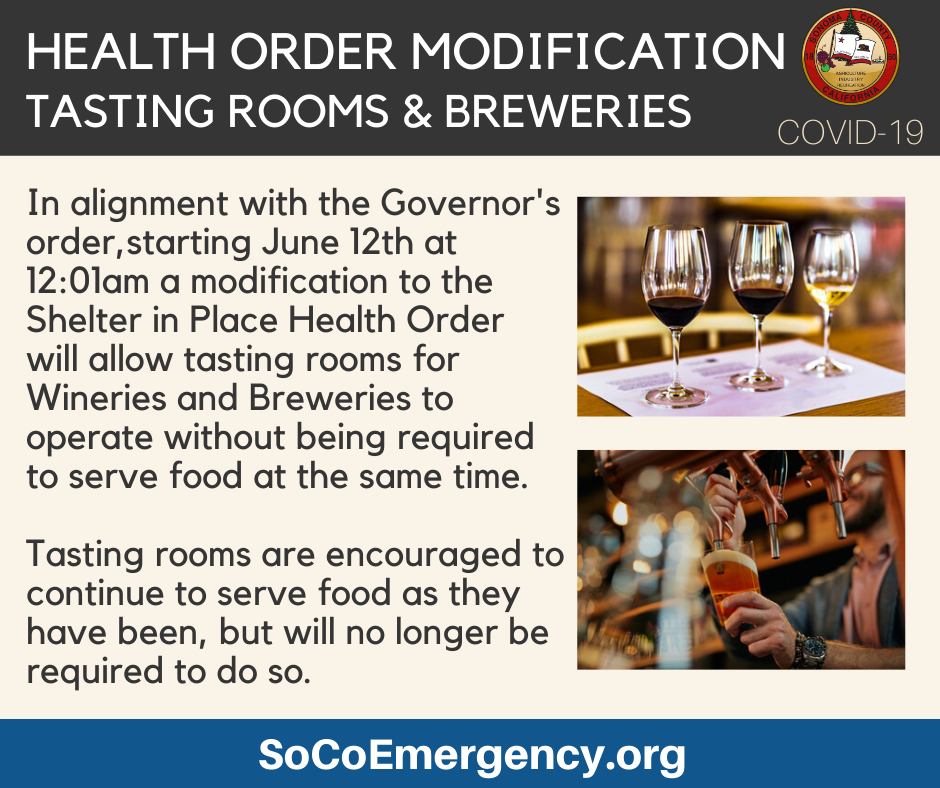 The current Sonoma County Shelter-in-Place Health Order will be modified to allow tasting rooms for wineries and breweries to operate without being required to serve food at the same time. Bars and pubs are not included.
The change will be effective at 12:01 a.m. on June 12th, the same date the Governor will ease this requirement.
The State has issued guidance specific to tasting rooms (along with restaurants) which can be found here. The modified Order will require adherence to this guidance.
For more information about the Public Health Order, essential businesses, available County services, or updates regarding the public health emergency, please visit www.SoCoEmergency.org. Residents may also call 2-1-1 or text their zip code to 898-211 in order to text with a 2-1-1 operator. Additional updates are available on County of Sonoma (@countyofsonoma) social media.