Mission
The Sonoma Valley Fire District exists to protect the quality of life for present and future generations through interaction with our community, compassionate service and an atmosphere that encourages innovation, professionalism, and diversity.
IN AN EMERGENCY, DIAL 9-1-1
Message from the Chief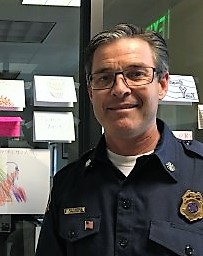 The City of Sonoma and Valley of the Moon Fire Protection District entered into a Joint Powers Agreement in 2002, creating a public entity now known as the "Sonoma Valley Fire District". The purpose of the District was to eliminate duplication of equipment, personnel and resources, control costs and provide higher levels of fire and rescue services to both communities.  In 2011, the City of Sonoma signed a contract for fire and emergency medical services with the District. Both agencies are now realizing substantial benefits to the citizens and taxpayers of the City and District by employing common equipment, resources and personnel under consolidated administration and operations.
Today, the Sonoma Valley Fire District (SVFD) provides fire protection, rescue, and emergency medical services to the City of Sonoma and the communities of Agua Caliente, Boyes Hot Springs, Diamond-A, El Verano, Fetters Hot Springs, Temelec, Seven Flags, and Glen Ellen.  SVFD consists of four staffed stations, including Station 1 in the City of Sonoma, and two volunteer stations.  Daily staffing for SVFRA includes 4 engine companies, 2 ambulances, and a command vehicle.
SVFD provides advanced life support (ALS) medical services through the use of dual-role employees, who are also trained as paramedics and emergency medical technicians. All staffed engines and ambulances are ALS equipped and staffed with at least one paramedic.
The Fire Prevention Division is responsible for managing the Life-Safety Inspection Program, conducting plan reviews of residential and commercial occupancies, and providing fire investigation services to determine cause and origin.
Steve Akre, Fire Chief