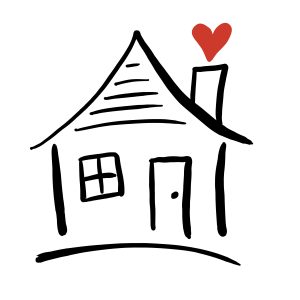 Join us for the second "Housing our Community" Town Hall, DISCUSS, Housing Experts Panel, Thursday, May 16th at Vintage House in Sonoma. The schedule for DISCUSS is as follows:
6:00 Town Hall #1 Highlights
6:15 Moderated Panel Begins
7:30 Public Q+A
8:00 End
Light refreshments and childcare for school-age children will be provided. Reservations, though not required, are appreciated and can be made at 
Eventbrite
. If you will be using the childcare service, please email 
stracy@sonomacity.org
with the number of children and age(s) of child(ren) to ensure coverage. If you missed the first Town Hall or want to review the information, you can 
watch a recording of LEARN, Housing 101
 and 
view the Presentation
 online.
DETAILS:
The "
DISCUSS, Housing Experts Panel
" is the second Town Hall in 
"
Housing Our Community" Town Hall Series
scheduled for Thursday, May 16th, 6:00 PM – 8:00 PM at Vintage House. This session will feature a moderated panel discussion with experts who build and finance affordable and market rate housing – with a focus on practical, real world examples. The panel discussion will be followed by a moderated Question and Answer period. At this session, attendees will hear from practitioners who are delivering housing and see how the concepts shared in the 
first Town Hall
 work in our region.
RSVP today
!
Panelists Include:
Larry Florin – Chief Executive Officer, Burbank Housing Group |  Larry brings over thirty years experience in real estate, community and economic development in both the public and private sector to Burbank Housing, a regional non-profit housing developer. Larry has served as the Director of Housing and Intergovernmental Affairs for Napa County, managed Napa County's affordable housing programs as well as the county's Housing Authority and community and economic development activities. He has over 15 years experience working in senior management positions in San Francisco including executive level positions in the Mayor's Office, Redevelopment Authority and Port.
Steve Ledson – Ledson Construction + Development |  Steve is fifth-generation Sonoma resident, with roots that date to 1868. He started in the construction business in 1969, initially as an electrician, and then obtained his general contractors license. He went on to build residential communities, apartments, commercial buildings and custom homes, throughout Northern California. He has designed and built several projects here in Sonoma, including The Ledson Hotel and Ledson Winery in Kenwood which house their family brands. His businesses own and operate apartments, single family rentals, and commercial office space, and employ about 150 employees.
Benjamin Wickham – Affordable Housing Director, Sonoma County Community Development Commission | Ben brings over twenty years' experience in both the public and private sector. Prior to joining the County of Sonoma, he was based in Portland, Oregon where he held a number of positions for the Housing Authority of Portland, and then worked in private sector property management overseeing over 8,000 multi-family units. Since joining Sonoma County over 18 months ago, Benjamin has been leading the Development Commission's Housing and Community Investments Team, overseeing lending, development, asset management and program compliance function.
Jeff Zimmerman – Founder and Principal, Zimmerman and Associates | Jeff is the founding principal of Zimmerman + Associates, with offices in Sausalito and Healdsburg. Jeff, a Sonoma resident, has led in the planning and design of more than 5,000 dwellings in communities throughout the United States and Canada, collecting seven national and numerous local awards. The firm specializes in custom, modern housing, as well as high density, multi-family housing. The firm is also committed to design innovation through the exploration of new sustainable technologies, research and application of new materials, dedication to energy conservation, and the design of spaces that are naturally ventilated and respond to solar orientation and natural site factors.
The panel will be moderated by Jim Heid, FASLA, Founder UrbanGreen. Jim is a strategic real estate advisor and developer focused on the tools and techniques that lead to a more sustainable built environment. In 2015, he led a series of community education workshops on affordable housing and housing innovation for the City of Healdsburg. This work led to the City's Housing Action Plan, recognized regionally as an innovative, action-oriented approach to creating a more diverse mix of housing options. Jim has been hired by the City of Sonoma to organize and lead three Housing Town Halls for community education and engagement.