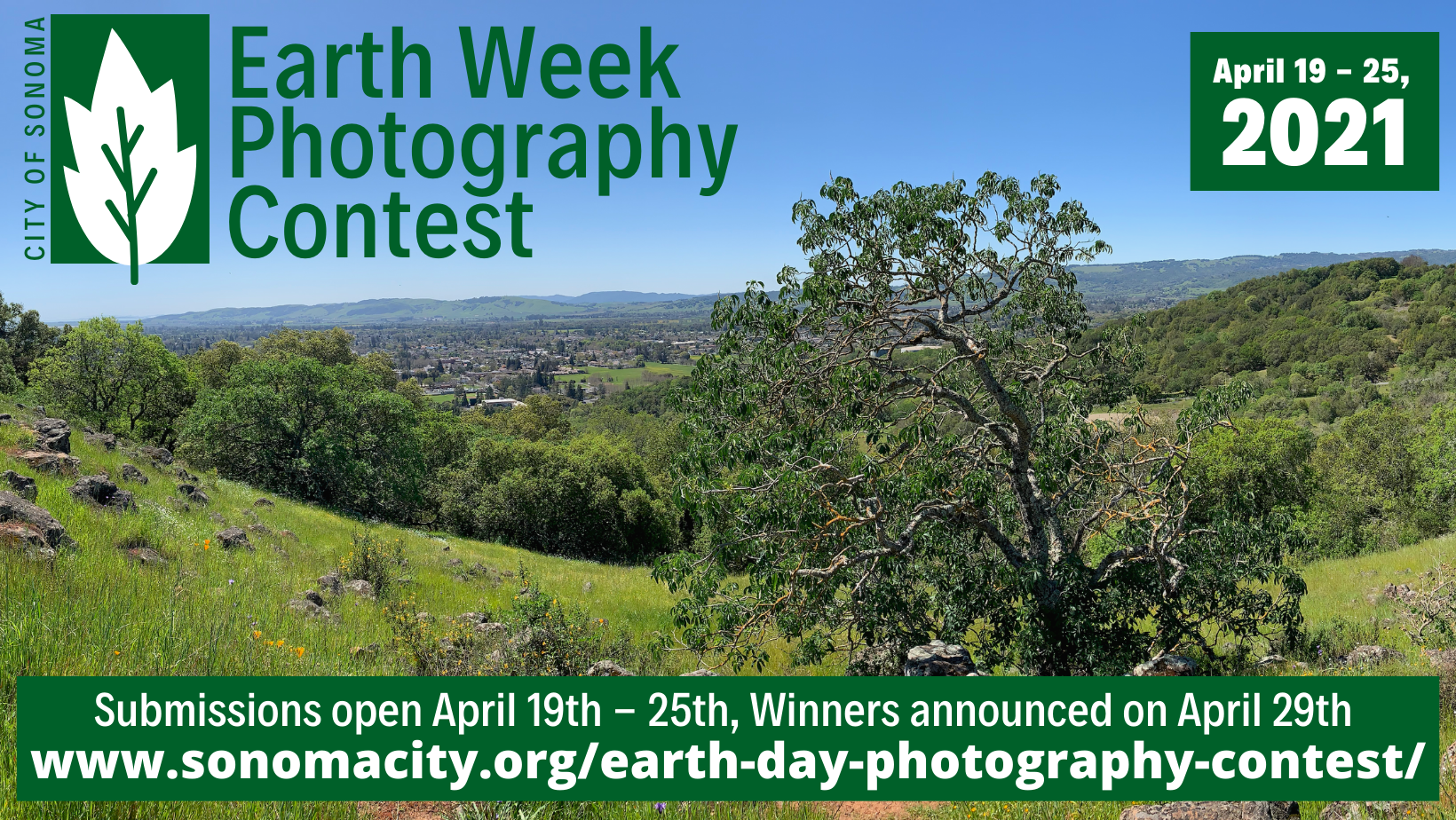 This contest is closed.
Earth Day may have passed, but it's not too late to enter the 1st Annual Earth Week Photography Contest! Celebrate mother nature and all its wonders in the 1st annual Earth Day Photo Contest. Take a picture to celebrate the beauty, strangeness, and amazing qualities of our planet.
Submissions open through April 25th
Winners announced on April 29th
Submission Guidelines
Snap a photo of your favorite natural spot, plants or creatures in Sonoma — Be Creative!
Submit your photo by 11:59 PM on Sunday, April 25th
Only one photo per person per age category can be submitted.

12 and under
13 – 20
21 and over

Submit your photo using the online form on our website
Photos must be in jpg or png format and a maximum of 25MB.
The City of Sonoma reserves the right to exclude works from the contest that are not within the theme parameters or do not meet requirements. All art is subject to approval. No nudity, political statements, or images that are too graphic or explicit will be accepted. This is an art contest for All-Ages.
Photos will be on display on this page (sonomacity.org/earth-day-photo-contest) and may be used in future Earth Day and Earth Action Week promotions. One winner from each age group will be notified on April 29th. Winners will be notified via email of their prize!