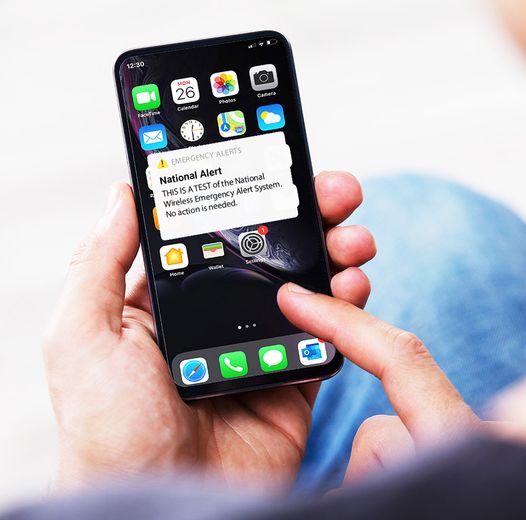 There's a Nationwide Emergency Alert Test happening on October 4th, and WE NEED YOUR HELP! Voluntarily participate and provide feedback to the county on the nationwide wireless emergency alert exercise TOMORROW, Oct. 4, at approximately 11:20 -11:50 a.m.
⚠The test alert will attempt to reach every cell phone in the county. We encourage you to sign up to provide feedback on Survey Monkey or by contacting (707) 565-1369.
⚠Sign up prior to the cell phone alert and report back after the test with your location, whether you received the alert or not, and the type of phone and service you have. Your feedback will provide local first responders, emergency management organizations and partner agencies with valuable information to better serve you, your neighborhood and the community.
⚠To provide feedback prior to the test, visit Survey Monkey.
THANK YOU for doing your part in making our alert system as effective as possible.
More information about the test can be found on the FEMA website.