2022 Valley of the Moon Vintage Festival on the Sonoma Plaza
---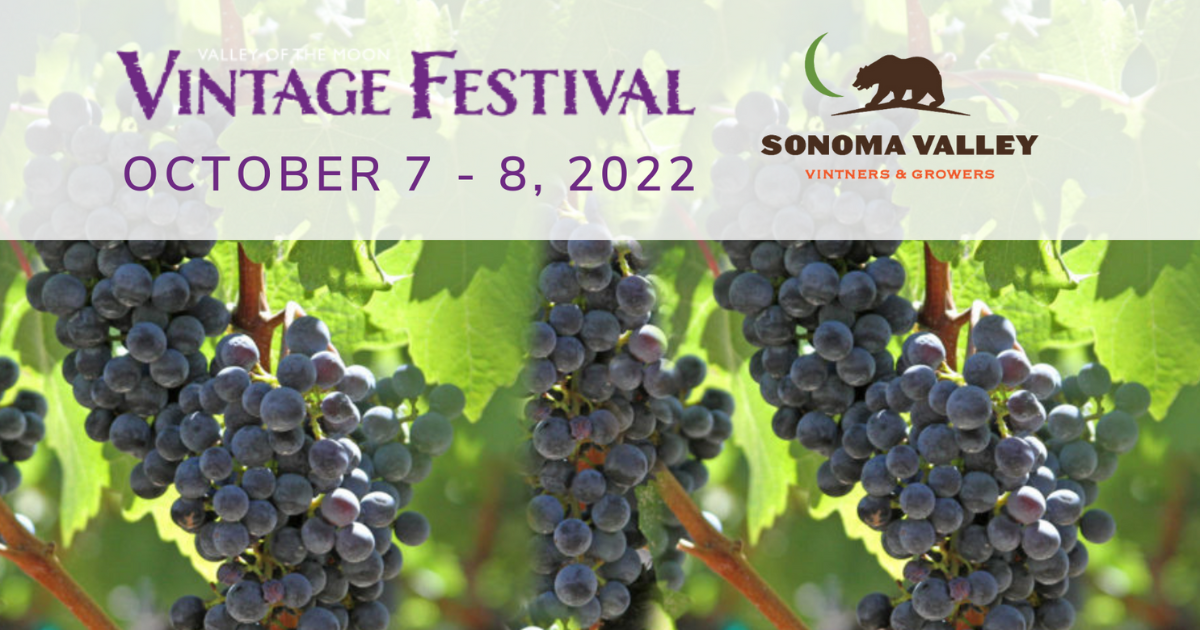 Join the Sonoma Valley Vintners & Growers Alliance and Foundation (SVVGF) in celebration of Sonoma Valley's 198th annual wine grape harvest at the 2022 Valley of the Moon Vintage Festival's Saturday daytime festival on the Sonoma Plaza.
The day will begin with an official kickoff ceremony and the Sonoma Valley Grape Stomp, throughout the day guests, visitors and members of the community can enjoy an Artisans Festival featuring more than 20 local art vendors and makers, a BBQ, games and live music, all while sipping local wine and beer by the glass on the Historic Sonoma Plaza.
Additional curated wine events and community activities will take place throughout the two-day Festival on October 7 and 8, 2022, including:
Friday, October 7, 2022: Sonoma Valley Legends Dinner, sponsored by TricorBraun WinePak, is an exclusive evening at one of Sonoma Valley's most historic and endearing wineries, Buena Vista Winery. This dinner brings together the veritable winemaking and winegrowing legends of the Sonoma Valley and will feature incredible library and rare vintage wines
Saturday, October 8, 2022: Sonoma Valley Grand Tasting, sponsored by Merrill Lynch, The Gonzales Group. Join Sonoma Valley's vintners and growers for an extravagant evening of wine tasting and live music under the stars in the historic Sonoma Barracks. The Sonoma Valley Grand Tasting features an incredible diversity of wines, highlighting Sonoma Valley's six winegrowing appellations. This walk-around, regional tasting will feature an impressive collection of Sonoma Valley's most interesting and impeccably selected wines from more than 30 local wineries. Guests can look forward to engaging with winemakers and winegrowers, while tasting current vintages and locally prepared cuisine from some of the Valley's most notable chefs. For more information about each event, visit www.valleyofthemoonvintagefestival.org.
For more information and tickets to the Valley of the Moon Vintage Festival's individual events, visit www.valleyofthemoonvintagefestival.org.