A Delicate Balance – Public Art Exhibition in Sonoma Plaza
All day
Sonoma Plaza
No. 1 The Plaza, Sonoma, CA 95476
---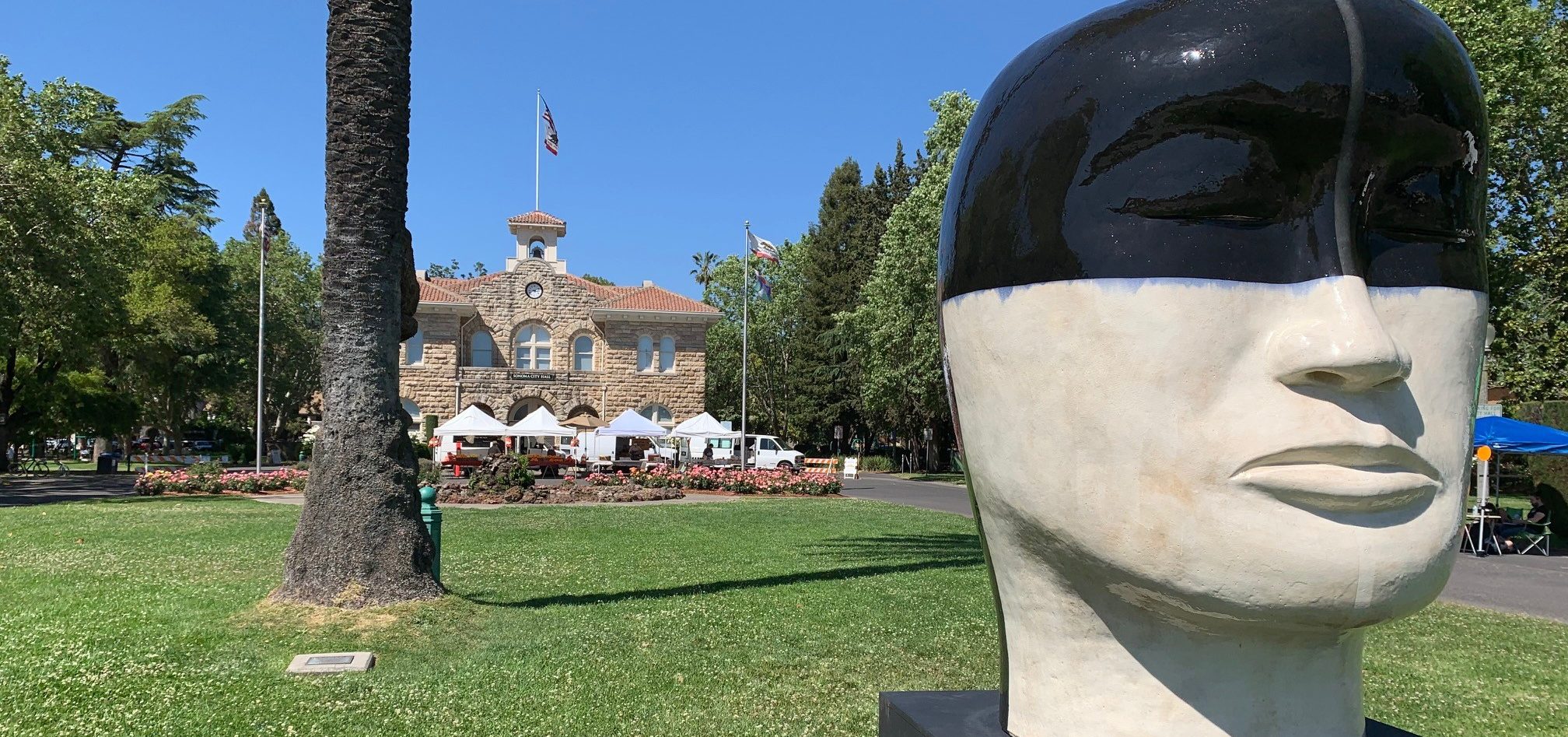 This public art exhibition, a partnership between Sonoma Valley Museum of Art and the City of Sonoma, presents eight large-scale sculptures by four major artists from diverse backgrounds—Bruce Beasley, Catherine Daley, Peter Hassen, and Jun Kaneko.  A Delicate Balance, on view in the Sonoma Plaza, explores the equilibrium between the fragile and the solid, nature and technology, and humankind and science. Through a variety of mediums, forms, and genres, the installation reminds us of the delicate balances of life as we consider how our world has changed over the past year.
Supporters:
Sonoma Valley Chamber of Commerce
Creative Sonoma
Leslie & Mac McQuown
Dana Simpson-Stokes & Ken Stokes
Elaine & Graham Smith
Bank of Marin
Steel Geisha Designs
Learn more about the artists at svma.org
Pictured: Jun Kaneto, Untitled, Head, 2003 on the lawn in front of Sonoma City Hall.