Celebrate Sonoma – It's Diana and Roger Rhoten Day!
---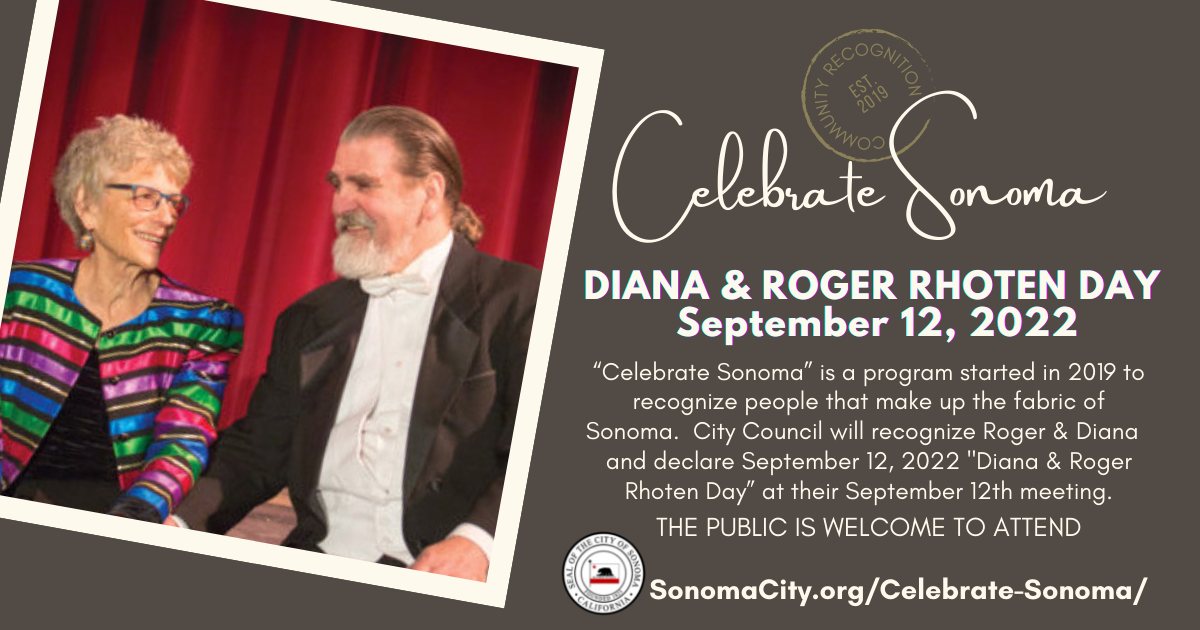 The next people to be honored as part of the "Celebrate Sonoma" program will be Diana and Roger Rhoten. They are being recognized for their operation and preservation of the historic Sebastiani Theatre where they have provided performing arts, films and creative educational programs to the community for over 30 years. City Council will recognize Diana and Roger Rhoten and declare September 12, 2022 "Diana and Roger Rhoten Day" at their next meeting.
"Celebrate Sonoma" is a program that started in 2019 to recognize people who make up the Sonoma fabric of Sonoma.  A community member is recognized at a City Council meeting with a presentation of a city recognition certificate honoring them by dedicating a "day" in their honor. Learn more about the selection and recognition process.
Community members are welcome to attend. The Monday, September 12th meeting will be held at City Council Chambers at 177 First St. West and can also be viewed on channel 27 or on the City's CivicWeb portal. This is a "hybrid meeting" in that those interested in participating can do so in person or virtually on Zoom. Find out how to participate in virtual meetings here.