Celebrate Sonoma! "Ken Brown Day" is July 19, 2023
---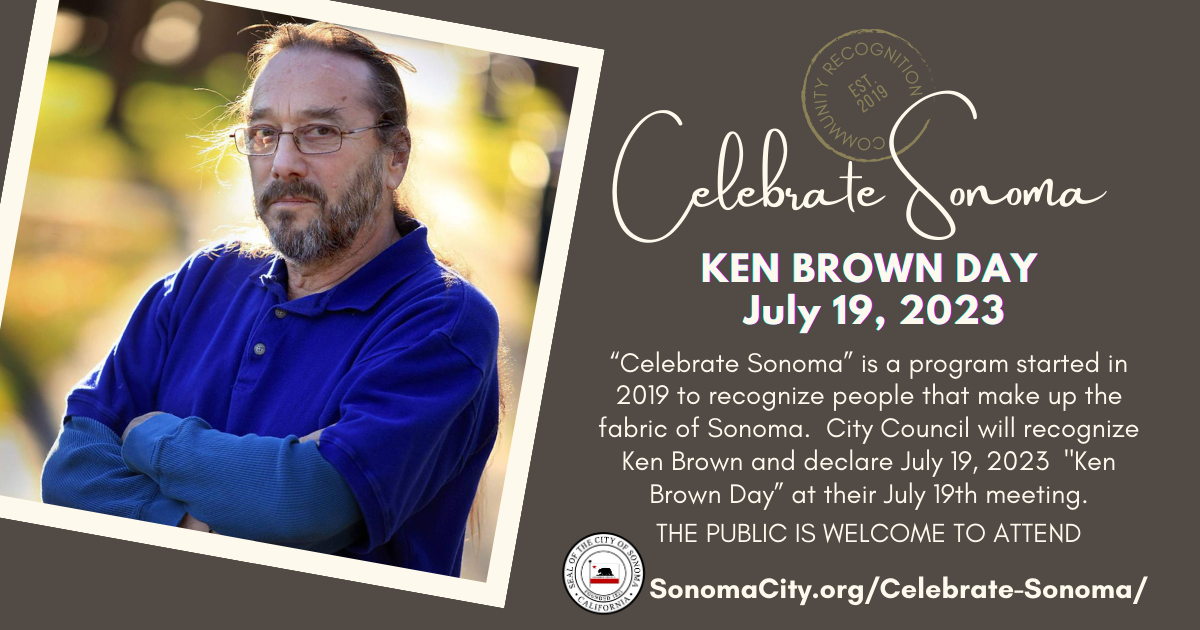 The next person to be honored as part of the "Celebrate Sonoma" program will be Ken Brown who is being recognized for his exceptional service and dedicated leadership as a former Mayor and Councilmember of the City of Sonoma. City Council will recognize Ken Brown and declare July 19th "Ken Brown Day" at their next meeting.
"Celebrate Sonoma" is a program that started in 2019 to recognize people who make up the Sonoma fabric of Sonoma.  A community member is recognized at a City Council meeting with a presentation of a city recognition certificate honoring them by dedicating a "day" in their honor. Learn more about the selection and recognition process.
Community members are welcome to attend. The Wednesday, July 19th City Council Meeting will be held at 6:00 p.m. in City Council Chambers at 177 First St. West and can also be viewed on channel 27 or the City's CivicWeb portal. This is a "hybrid meeting" in that those interested in participating can do so in person or virtually on Zoom. Find out how to participate in virtual meetings here.