Drought Drop By at Sonoma Valley High School
8:00am - 12:00pm
Sonoma Valley High School
20000 Broadway, Sonoma, CA 95476
---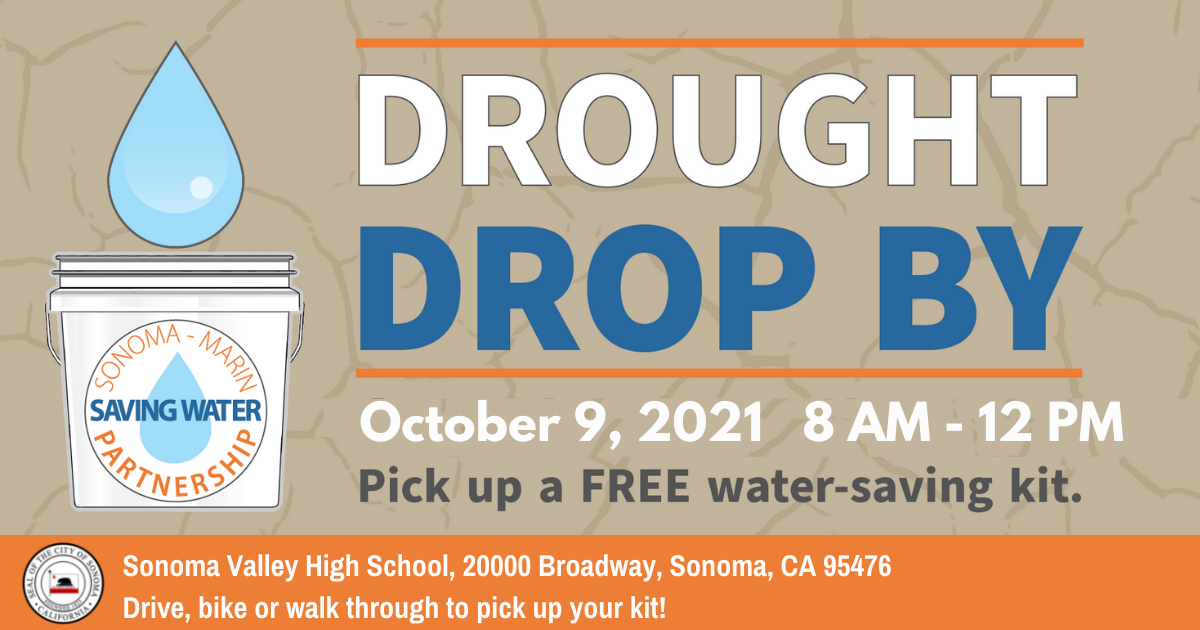 City of Sonoma water customers will be able to pick up a free water saving kit during the third "Drought Drop By" event on October 9, 2021, from 8 a.m. – 12 p.m. in front of Sonoma Valley High School at 20000 Broadway, Sonoma, CA 95476. Sonoma Water and its partners in the Sonoma-Marin Saving Water Partnership encourage all water users in the Russian River watershed to save water. Every drop saved helps maintain water flows in the Russian River and extends reservoir storage levels.
Free drought toolkits will be distributed to participants who drop by on a first come, first served basis. While supplies last. Limit one kit per household.
Bucket to catch water for reuse
WaterSense labeled low-flow showerhead
5-minute shower timer
WaterSense labeled low-flow faucet aerator
Toilet dye test tablets
Self-closing garden hose nozzle
Keeping everyone's health and safety in mind, COVID safety protocols will be in effect. Please wear a mask and follow social distancing protocols. Participants should remain in their vehicles if they drive to the event and stay 6 feet apart if they arrive on foot or bicycle.