58th Annual Bear Flag Celebration & Chicken BBQ
11:00am - 5:00pm
The Sonoma Plaza
#1 The Plaza, Sonoma, CA
---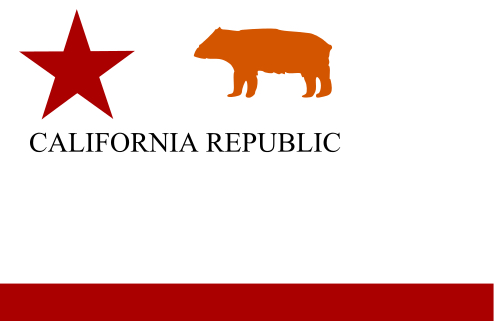 Great Music, Food, Beverages & You Help Make Celebrating  Flag a Very Memorable Day! Join the Native Sons of the Golden West Sonoma Parlor 111 for our 58th Annual Bear Flag Celebration and Famous Chicken BBQ on Sunday, June 12th, 11AM to 5PM in the Sonoma Plaza.
Schedule of Events:
11:00 AM –  Flag changing ceremony at the Bear Flag Monument with the Native Sons of the Golden West. Historian George Webber will speak at the event.
12:00 – 4:00 PM – Chicken BBQ, $20 for chicken meal (half chicken) and $10 for the hot dog meal. There will be beer(Lagunitas and Coors), wine from Highway 12 winery and soda available. All proceeds benefit the Native Son's charitable efforts.
1:00 PM – Live music in the Grinstead Amphitheater
Want more history on the Bear Flag Revolt?
The Sonoma Valley Historical Society's interactive walking tour is a fun, free way to learn all about the Plaza and the many events that took place on its soil. Guided by the voices of local historians and experts, the audio/video tour also includes a rich collection of photos so tour-goers can see the past and present sites. Find it at  www.sonomavalleyhistory.org