Free Family Bike Workshop on the Plaza
10:00am - 12:30pm
Sonoma Plaza
#1 The Plaza, Sonoma, CA
---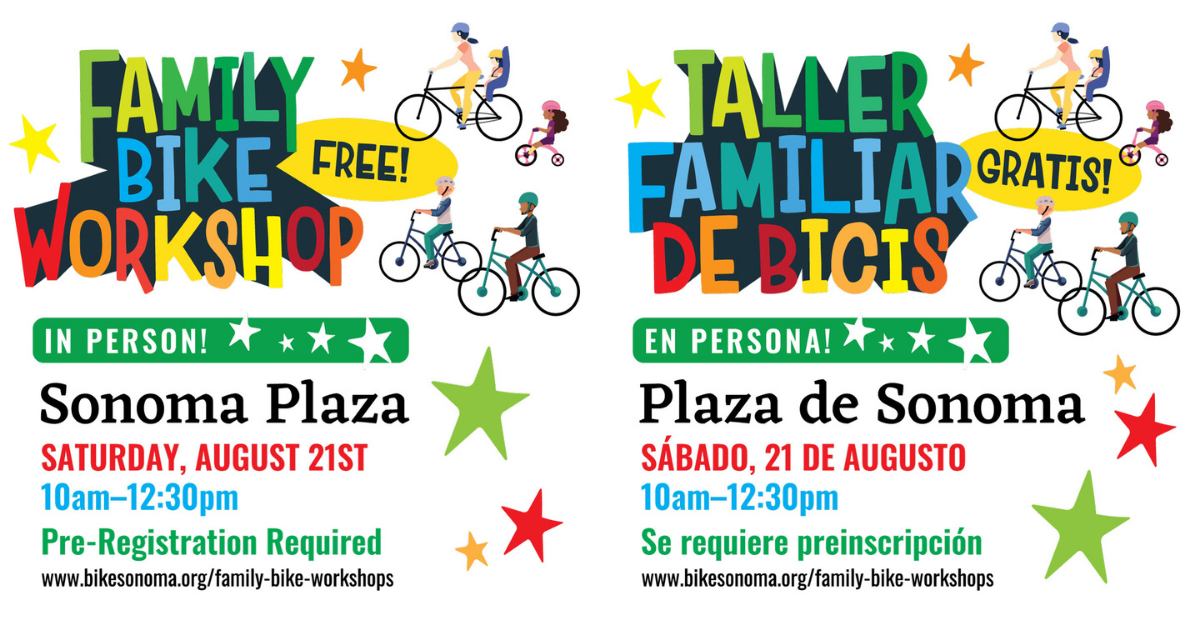 Family Bike Workshops are for families with kids learning to ride on the road. Families will learn to safely navigate the streets in a variety of situations through fun, skill building activities and an instructional neighborhood ride. See flyers in English and Spanish below.
TOPICS COVERED:
Lane positioning and riding in the same direction as on the road
Intersection right-of-way and crossing
Obeying stop signs and traffic lights
Hand signals
REQUIREMENTS:
All cyclists must have a bicycle and helmet* to participate.
Bikes must be in working order.
Kids must be able to ride a two-wheel bicycle; younger children may participate in bike-seats, trailers or trail-a-bikes.
*Need a helmet or bike adjustment? Low cost and/or loaner helmets and/or free minor adjustments available, by request, to registered participants.
Advance registration required: www.bikesonoma.org/family-bike-workshops (space is limited!)
Questions? Email saferoutes@bikesonoma.org or Call 707-454-0153