Happy HulaDays!! Hawaiian Dance Show
4:00pm - 5:00pm
The Plaza
The Plaza, Sonoma, CA 95476
---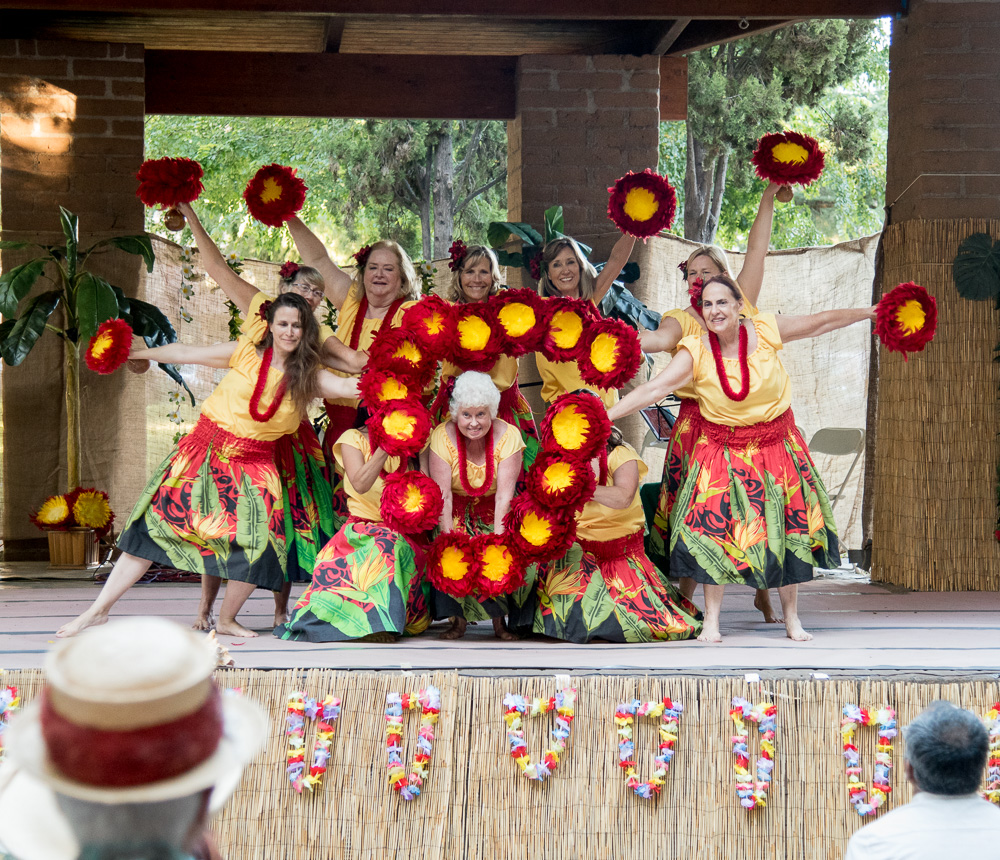 On Saturday December 21st, Hula Mai, Sonoma's own resource for Hawaiian dance and music, presents "Happy HulaDays" at the Grinstead Amphitheater in Sonoma Plaza. "Happy HulaDays" is the local hula halau's first show since director Betty Ann Bruno was recognized as Sonoma Treasure Artist for the year 2020.
The show begins at 4 pm. The program opens with a hula all about sleigh bells and snowmen. Next is a hula about Sonoma being "the best" place, where people dance in the Plaza by moonlight. Following these is a good collection of some top Island tunes. Then the show closes with "White Christmas," an all-time favorite that everybody can sing along to as the performers dance, leaving the audience with a nice boost to holiday
spirits.
Hula Mai encourages everyone to take a break from the hectic holiday pace and join them for this program for the whole family. Rain cancels, so hope is high for a dry December 21. Hula Mai performs regularly at numerous locations in the North Bay. They also co-sponsor monthly kanekapila Hawaiian jam sessions, which will return to the Sonoma Womans' Club in the New Year.
For more information, go to www.hulamai.org, or contact Betty Ann Bruno at (707) 938-9051.