Memorial Day Observance & Picnic
11:00am
Sonoma Veterans Memorial Park
126 1st St W, Sonoma, CA 95476
---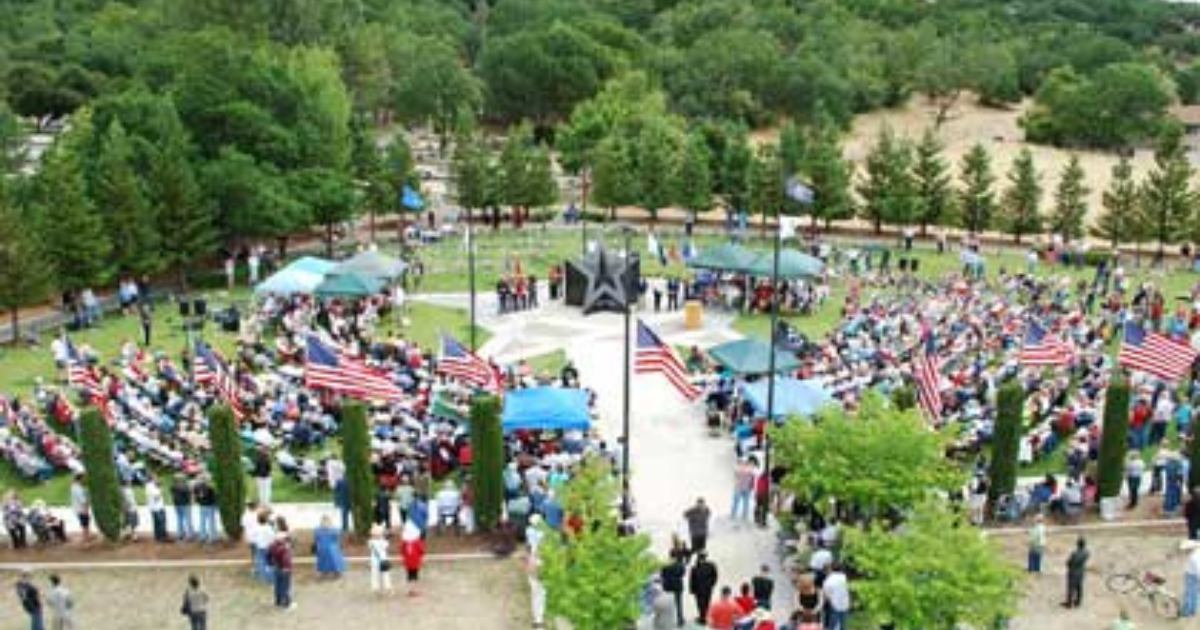 Photo: Sonoma Valley Sun
Join local veterans, their families, and friends for the 65th Annual Sonoma Valley Joint Memorial Day Observance. An opportunity for the community to come together to remember and honor those who have made the ultimate sacrifice for the country. The event is organized and planned every year by the Sonoma Veterans Memorial Park Association
The ceremony will take place in the Sonoma Valley Veteran's Memorial Park and Cemetery and will feature a Grand March at the opening, and veterans are invited to wear their best military uniforms or appropriate attire. Veterans who want to participate in this Grand March are requested to muster at 10:30 A.M. sharp beneath the flag of their branch of the armed forces in the parking lot.
The ceremony will include musical performances, invocation, benediction, pledge of allegiance, Memorial Day Tribue poem, a proclamation presented by Sandra Lowe the Mayor of the City of Sonoma and an Aerial Fly-Over of various military-inspired civilian aircraft.
The event's Guest of Honor and keynote speaker is San Francisco native Tony Lazzarini, a combat veteran, business owner, playwright, author, and filmmaker. He served two consecutive tours in Vietnam with the U.S. Army's 25th Aviation Battalion in 1966 and 1967, completing over 250 missions as a door gunner on a UH-1D (Huey) assault helicopter and received several decorations for Valor.
Immediately following the ceremony, the annual "All-American Picnic," jointly hosted by the Rotary Club of Sonoma Valley, the Rotary Club of Sonoma Sunrise, and the Rotary Club of Sonoma Springs, will be served free of charge to Veterans and thier friends at the Veterans Building.