Music in Place Free Concert Series
2:30pm
Grinstead Amphitheater
The Plaza , Sonoma , CA 95476
---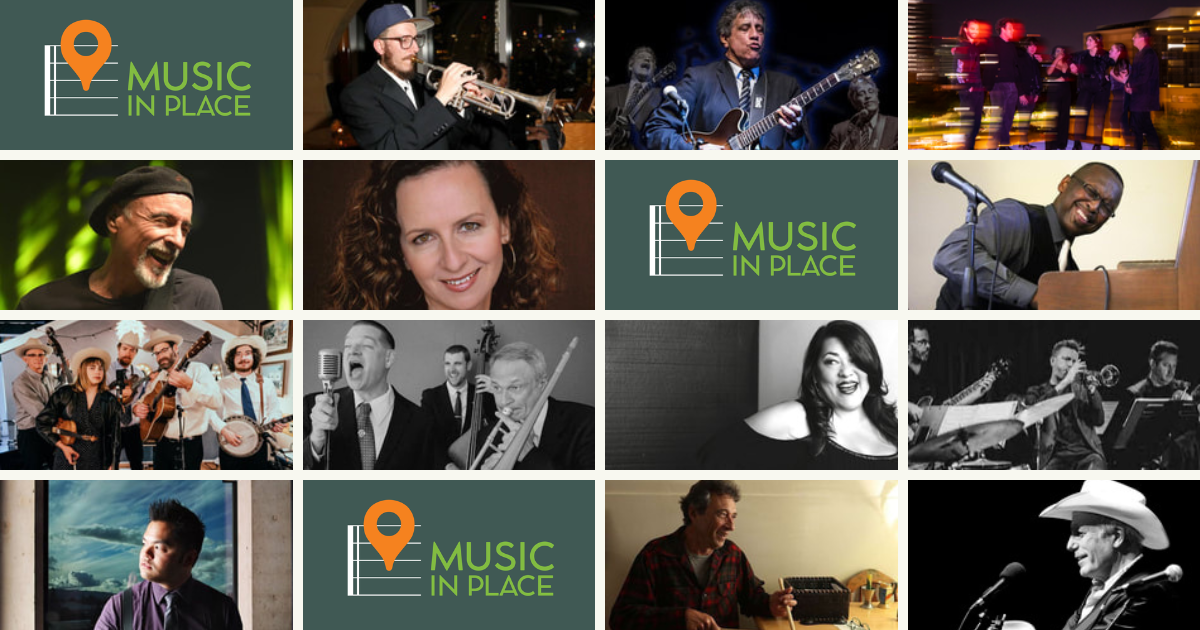 Music in Place presents thier annual free concert series at the Grinstead Amphitheater on the Sonoma Plaza, most Sundays at 2:30 from June 18 through October 1. Enjoy lunch or dinner at one of the many excellent local before or after experiencing some of the best live music in the Bay Area. These free concerts are made possible by generous contributions from JAMBAR, the Sonoma Tourism District, and individual supporters.
Performance Schedule:
Alpha Rhythm Kings
August 13, 2:30 p.m.
​Rob Dehlinger and his Alpha Rhythm Kings recreate – with their own unique twist – the classic sound of jump swing artists such as Louis Prima and others. Get ready to dance!
Marina Crouse
August 20, 2:30 p.m.
​Beautiful songstress Marina Crouse will seduce you with her sultry take on boleros and more.
Local Edition Jazz Orchestra
August 27, 2:30 p.m.
​The premiere jazz nonet in the Bay Area – the LEJO plays classic and modern jazz all artfully arranged for six horns and rhythm section.
Brian Ho Trio
September 3, 2:30 p.m.
One of California's foremost practitioners of the Hammond B3, Brian Ho's trio drips with soul, groove, and blues.
Soulful Security
September 10, 2:30 p.m.
​Vocalist Glenn Walters' Soulful Security is an all-star trio playing some of your favorite classic Rhythm & Blues. The entire band is phenomenal and Walters' voice is truly something to behold.
Maurice Tani
September 24, 2:30 p.m.
​Maurice Tani is a veteran singer-songwriter and band leader of the alt-country/Americana music scene. He has released six critically-acclaimed albums of original material over the past dozen years.
Sonoma Stealth Band
October 1, 12:00 p.m.
The Sonoma Stealth Band performs traditional concert band music and marches—nostalgic, patriotic, moving and fun for the whole family!