Public Meeting for Depot Park First Street West Frontage Improvements
5:30pm - 6:30pm
Depot Park
270 First St W, Sonoma, CA 95476
---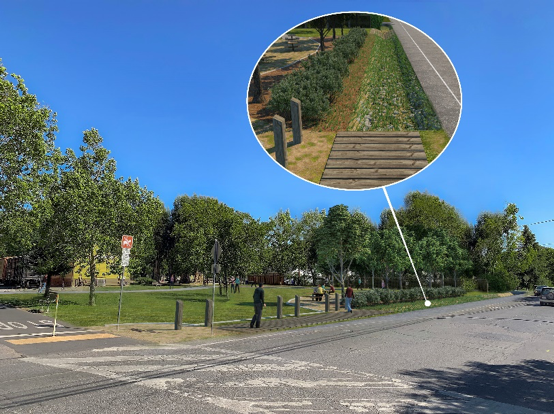 You are invited to a Public Meeting to discuss the First Street West Frontage Improvement Project (project) on Tuesday, September 10, 2019, 5:30 PM to 6:30 PM. Meet at Depot Park Picnic Area near First Street West for a discussion & walking tour. Download Flyer.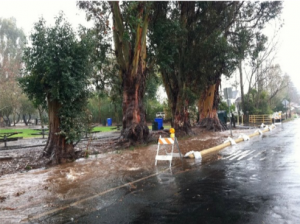 The City of Sonoma Public Works Department will host a discussion and walking tour for the project.  First Street West is subject to flooding during even relatively minor storms.  A significant source of flooding is the open drainage channel adjacent to Depot Park.  Runoff from the watershed above the Mountain Cemetery is conveyed in a 54" diameter pipe culvert under the eastern edge of First Street West, next to Arnold Field.  This pipe drains under the Depot Park driveway to the small drainage channel along the Depot Park frontage.  Roots from four large eucalyptus trees severely restrict the capacity of this drainage channel.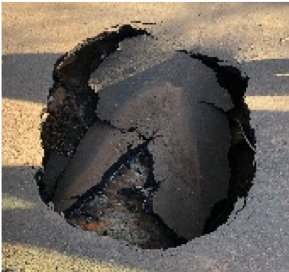 During winter storms in 2019, a metal pipe at the downstream end of this drainage channel collapsed, resulting in a sinkhole in a pedestrian pathway over the drainage channel.  Temporary repairs kept drainage flowing through the rest of the rainy season.  The pathway supported by this culvert has been closed and is no longer needed.
The project includes removal of the culvert and pedestrian crossing, removal of four eucalyptus tree trunks and roots, enlargement of the drainage channel to reduce flooding, and stabilization of channel banks along the Depot Park frontage.  Tree removal will occur outside of the bird nesting season.  Replacement trees will be planted between the Depot Park picnic area and the drainage channel.  Vegetation will be planted along the channel.  The existing pathway in Depot Park will be reconstructed to end at the picnic area. The boardwalk south of the bike path will be retained. Culvert removal, pedestrian crossing, and tree removal is tentatively scheduled to occur in mid-September to mid-October 2019. Drainage channel improvements and tree/vegetation planting is tentatively scheduled to occur in Summer/Fall 2020.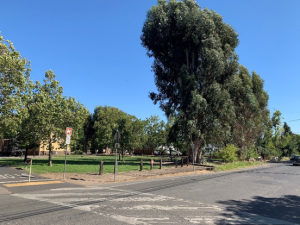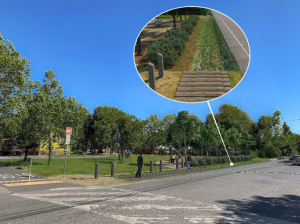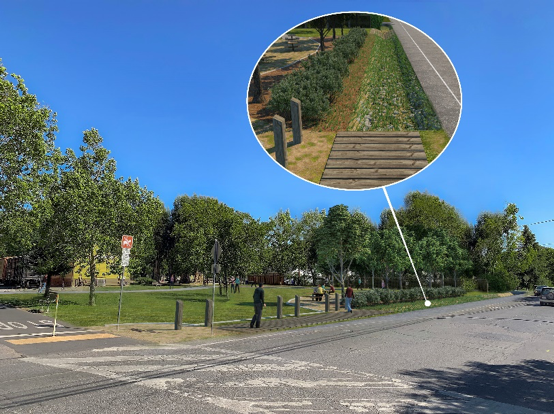 Comments or Questions?      Contact:
Through September 6:            Erica Jacobs, Senior Management Analyst
707-933-2220, ejacobs@sonomacity.org
After September 6:                  Fergy (Colleen) Ferguson, Public Works Director/City Engineer
707-933-2230, cferguson@sonomacity.org