Safety at Home and in your Neighborhood – Emergency Preparedness Training
6:30pm - 8:00pm
The Al Mazza Fire Station
630 Second St. West, Sonoma,
---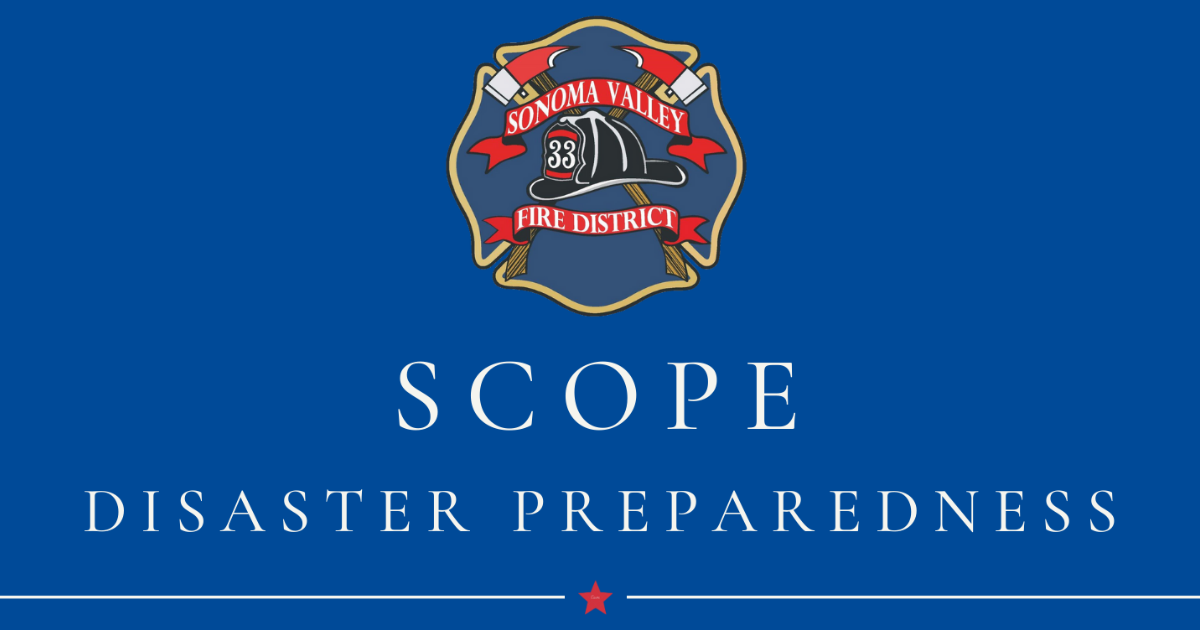 Taught by SVFD Captain and Paramedic Ben Gulson, gain essential earthquake safety awareness, home safety tips, as well as fire extinguisher types and uses (hands-on). This is "Home Safety 101-covering important basics for everyone. Bring your family and your friends! Have fun and get safer at the Al Mazza Fire Station!
Stipends are available to eligible attendees to offset unpaid time off work or childcare expenses. Contact Gerardo Diaz at gerardo@sonomacommunitycenter.org or (707) 938-4626 ext. 5
For more information and to register: sonomacommunitycenter.org/events/safety-at-home-and-in-your-neighborhood/
——
This course is part of the Emergency Preparedness Community Education Program to help Sonoma Valley residents prepare for an emergency. The Emergency Preparedness Community Education Program (Program) is a series of free courses that teach residents how to become more prepared in the event of a disaster. Classes will cover multiple topics such as earthquake safety, animal disaster preparation, volunteer response, gas and electric utility safety, first aid, AED, CPR, and SCOPE (Sonoma Communities Organized to Prepare for Emergencies) training.
Classes are open to all and are free to attend. Stipends are available to eligible attendees to offset unpaid time off work or childcare expenses. Select classes and trainings will also be offered in Spanish. Registration is now open for spring and summer classes through the Sonoma Community Center website for the following:
The Program is part of an ongoing effort to build a cadre of community volunteers to fill vital roles during an emergency. Volunteers are a critical part of Sonoma's disaster and emergency response. The City of Sonoma has partnered with the Sonoma Community Center – the City's designated Emergency Volunteer Center (EVC) as part of the City of Sonoma's Emergency Plan – to register and screen potential volunteers for activation during a community emergency.
Those interested in enrolling to be an emergency volunteer are invited to fill out the registration form online. Once enrolled as an Emergency Volunteer in the database, volunteers will receive periodic communications to validate the volunteer's status, continued interest in being an emergency volunteer and update the inventory of skills or equipment available. Volunteers will receive invitations to attend specialized emergency training, including future Emergency Preparedness Community Education Program classes.
For more information about the program including detailed descriptions of each class, please visit sonomacommunitycenter.org/emergency-preparedness/, or call the Sonoma Community Center office Monday – Friday 10:00 AM – 4:00 PM at (707) 938-4626.