Sonoma's Hometown 4th of July Parade, Celebration and Fireworks Show
---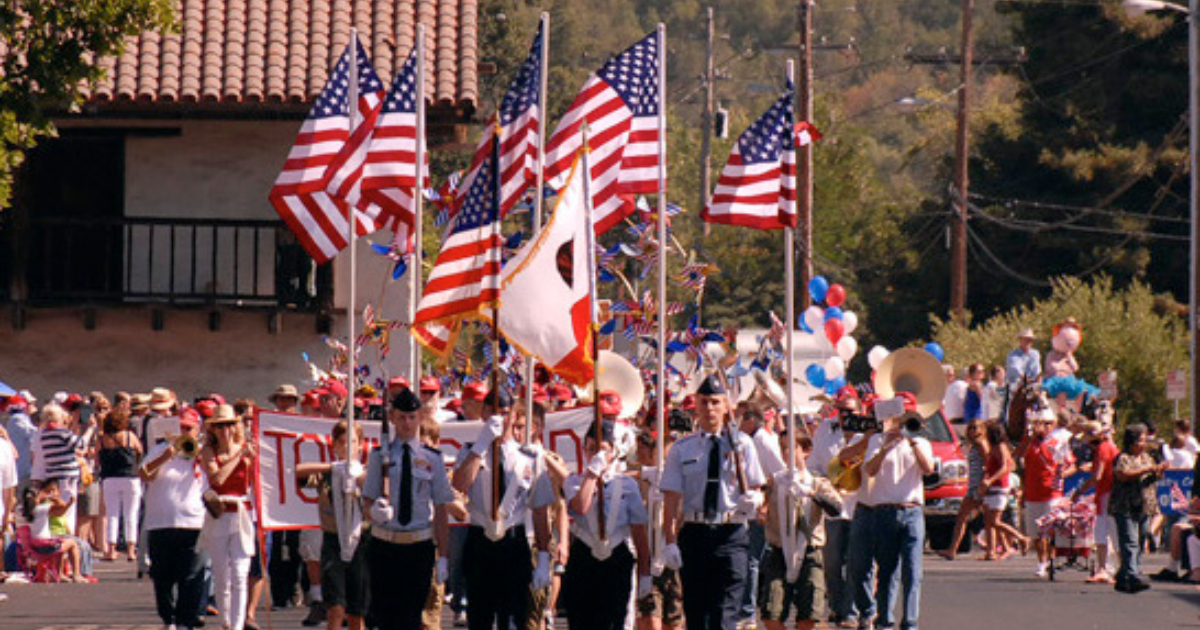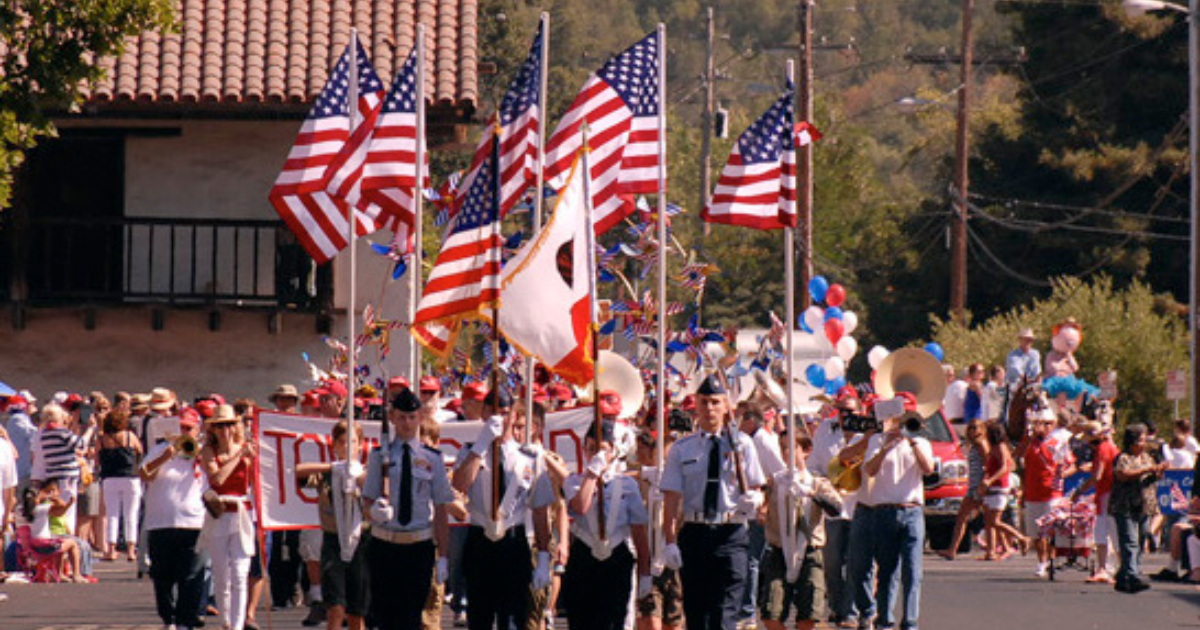 Sonoma's 4th of July Celebration is a tradition that brings the community together in of all that makes Sonoma great and honors our great nation's independence.
The Parade begins at 10 am winding its way around the town's historic Plaza. After the parade, enjoy an old-fashioned festival with food,  drink and game booths by Sonoma's non-profit organizations. All proceeds raised from the festival benefit Sonoma's nonprofit community.
To be courteous to all parade viewers, pop-up tents are discouraged, and any pops up that obstruct views will be moved.
The 4th of July festival concludes around 5 pm when all eyes shift to the skies at dusk above General Vallejo's field for the spectacular fireworks show that lasts approximately 45 minutes. Find more information on the SVFA website.
2022 Fourth of July Schedule of Events:
6 a.m. – Vendors begin to set up on the Plaza
6 a.m. – Spectator set up time on the Plaza. – NO Early Setup
7:45 a.m. – All parade participants and drop-offs should be in place
8 a.m. – Hard Road closures on surrounding Plaza Streets (see map):

W.Spain @ Second St. West
E. Spain @ Second St. East
W. Napa @ Second St. West
E. Napa @ Second St. East
1st St. West @ Norrbom Rd & McDonnell
1st St. East @ Blue Wing Dr. and Patten St.
Broadway @ MacArthur

8 a.m. – SVFA begins selling Mimosas
9 a.m. – Vendors begin selling
10 a.m. – Parade Begins
11:30 a.m. – Patriotic Ceremony – Grinstead Amphitheater
Noon – Parade Awards – Grinstead Amphitheater
12:30 p.m. – 5:00 p.m. – Plaza Music (location): – Grinstead Amphitheater
General Vallejo's Home driveway will be closed at 5:00 pm to all public vehicles and shut down completely (foot traffic) along with the bike path at 8:30 pm no exceptions for safety concerns and will not reopen until it is deemed safe to do so approximately 20 to 30 mins after the show Dusk – SVFA Fireworks Presentation – General Vallejo Field.
Some rules to remember…
For everyone's viewing pleasure, we are discouraging the use of pop-up tents.
No generators are allowed on the plaza.
No alcoholic beverages are allowed outside of the plaza.
Have fun but be safe and responsible!