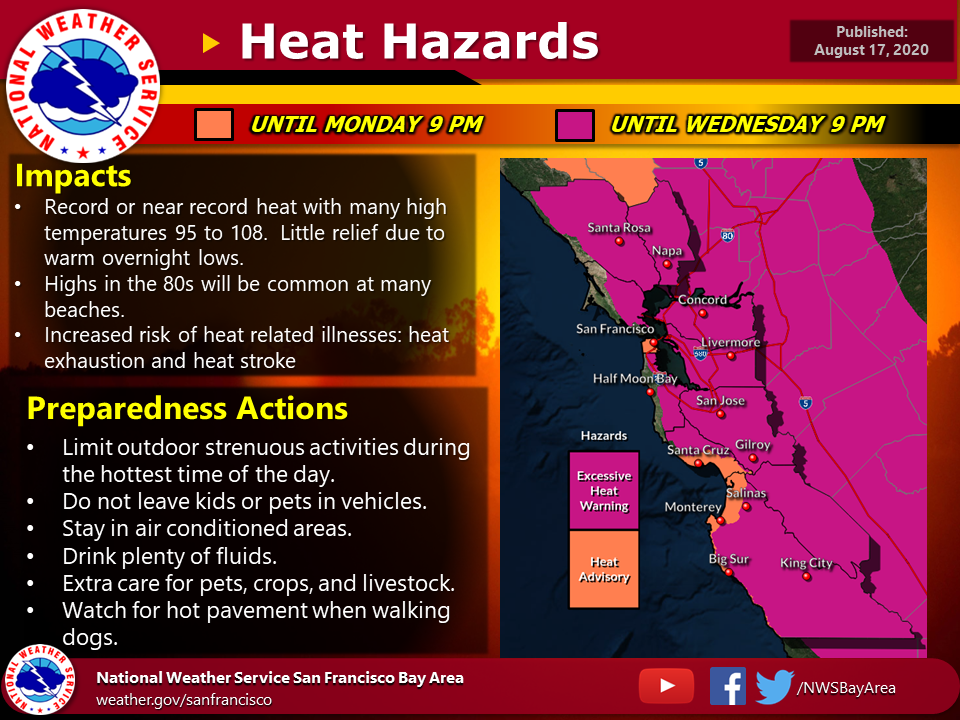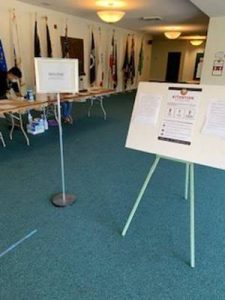 The National Weather Service has upgraded the current Heat Advisory to an Excessive Heat Warning. The Advisory goes until 9 PM this evening while the Excessive Heat Warning remains in effect through Wednesday, August 19th.
Based on current energy supply forecasts, rotating power outages are likely to occur. Pacific Gas and Electric Company (PG&E) urges customers to conserve electricity in response to the California Independent System Operator's (ISO) statewide Flex Alert called for Monday – Wednesday from 3 p.m. to 10 p.m. CAISO is the organization that manages the state's power grid.
Best ways to conserve energy:
Raise the thermostat: set to 78 degrees when at home, health permitting. Turn it up to 85 degrees or off when not at home.
Use a ceiling fan: this will allow you to raise the thermostat about 4 degrees to save on cooling costs with no reduction to comfort.
Turn off fans and lights when you leave a room.
Cover windows: use shade coverings and awnings so the A/C won't have to work as hard.
Avoid using the oven, instead, cook on the stove, use a microwave, or grill outside.
Limit the opening of your refrigerator. The average fridge is opened 33 times a day – how low can you go?
Charge electric cars after 9 or 10 pm.
PHOTO: The County of Sonoma has opened a 
cooling center
 through Tuesday, August 18, from 11:00am to 7:00pm, at the Sonoma Valley Veteran's Building (126 First St W, Sonoma).
Stay informed about outages affecting your service by viewing PG&E's outage map.
Visit 
CAISO's web page
 for information about California's electric grid and to view usage.