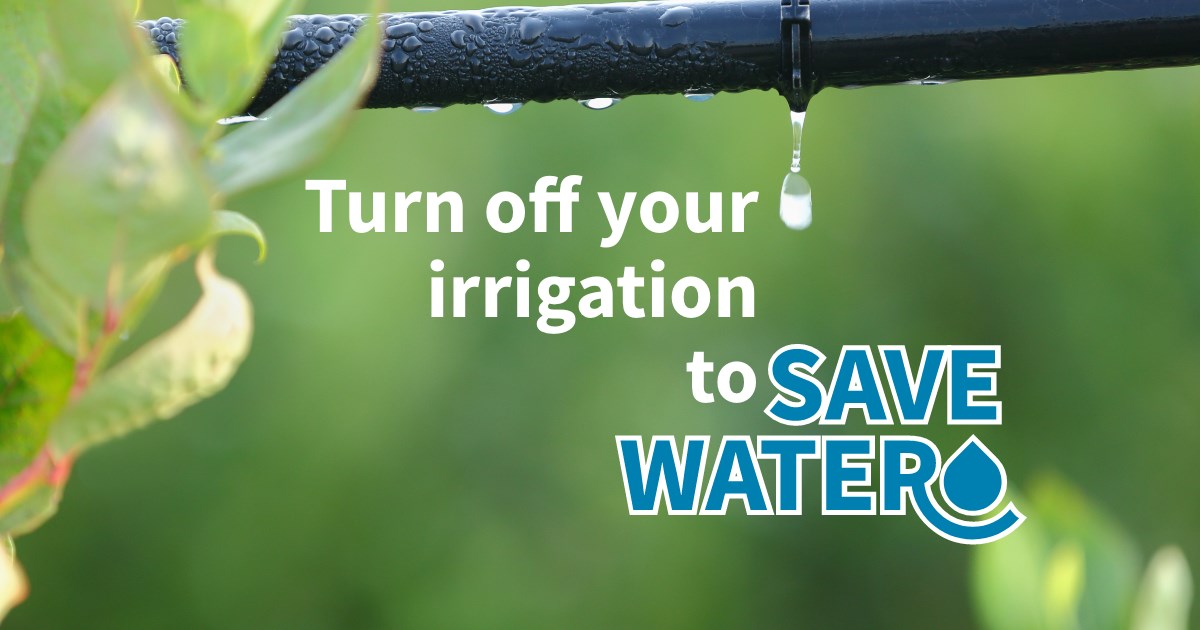 During this historic drought, the City of Sonoma and the region have all been working hard to save water. This fall, it's especially important that we all continue to conserve and one of the best things we can all do is take a break from outdoor irrigation.
As the weather changes and the temperatures drop, the water needs of your plants also change. That's why it's important to adjust your irrigation controller for the season. Just as we increase the watering frequency in the summer when the temperatures ramp up, we can scale back for the fall.
Irrigation accounts for approximately 50 percent of average summertime water use. By turning off your irrigation this fall we can continue to achieve our community-wide 20 percent water savings goal.
In the fall, when it's still warm we may think irrigation is still necessary, but to conserve energy plants go dormant this time of year as they prepare for their winter rest. This means they require little to no irrigation.
Whether you water by hand or have an automatic system, let's all commit to turning off outdoor irrigation until Spring. With our region experiencing severe drought conditions it is unknown if our local reservoirs will recover this winter, so we need to make every drop count now.
Learn more at www.sonomacity.org/drought