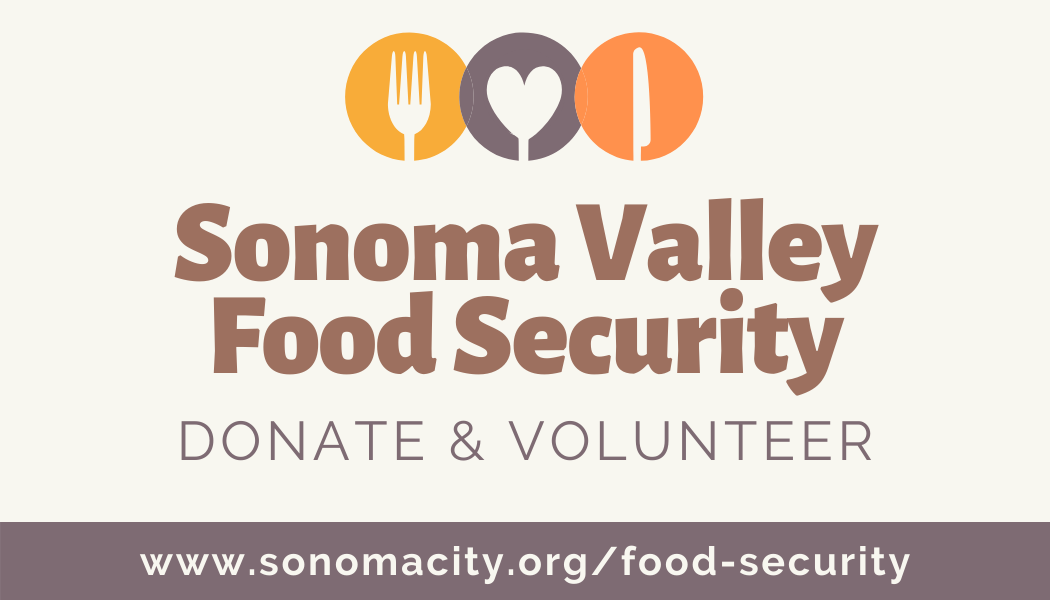 Sonoma County's Emergency Food Network Needs Financial Help Now More Than Ever!
Community organizations such as Redwood Empire Food Bank and Sonoma Valley Meal have been providing critically needed food security to families and seniors in the Sonoma Valley during the COVID-19 emergency. However, they need donations to keep going. If you are able to help,  even with small contributions, please consider making a donation. Information on how you can help is listed below.
The Redwood Empire Food Bank Virtual Food Drive is requesting donations. For every $1 donated, REFB distributes $4 of healthy food. Help them reach the goal of raising $100,000, simply click here to make a one time or recurring donation. Your donations help provide groceries to Sonoma Valley neighbors in need during the COVID-19 crisis.
Donor Support for Sonoma Family Meal is needed now more than ever. Working with a food network of hundreds of restaurants, farms, and food producers in Sonoma County, they have allowed restaurants to continue to operate while serving nearly 10,000 meals per week to seniors and food insecure families. Sonoma Family Meals works to distribute restaurant-quality meals through non-profit partners like Council on Aging, La Luz, Corazon, Vintage House and many others.  However, they estimate they'll need up to $1 million to continue to feed Sonoma County's most vulnerable through June 2020. If you would like to support their mission you can donate here.
If you or anyone you know is in need of food assistance, please don't hesitate to visit a food distribution site or reach out for help. For more information visit the Sonoma Valley Food Assistance Calendar for listings of food distribution events within the community or call 2-1-1 for information and support.