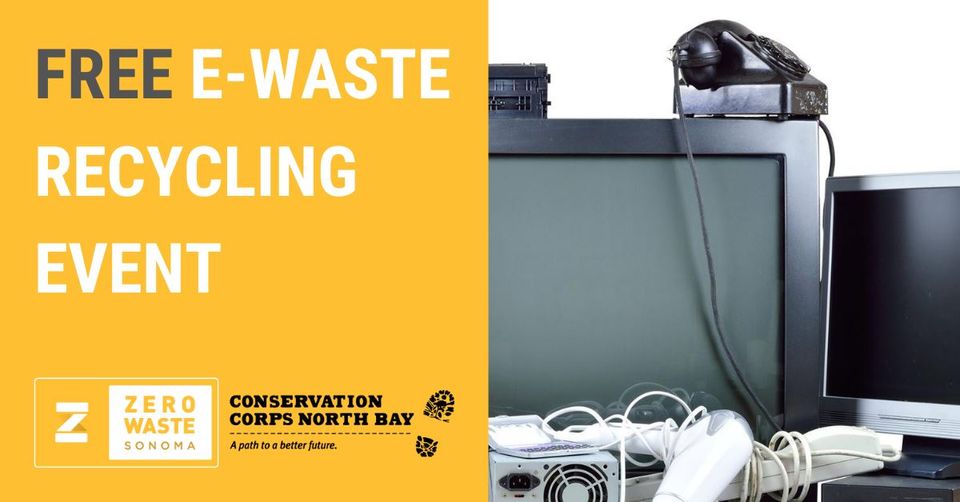 There will be a free recycling event at the Sonoma Community Center, 276 E. Napa St. Zero Waste Sonoma, in partnership with the Conservation Corps North Bay and the Mattress Recycling Council (CCNB), is hosting a three-day electronic waste recycling event on April 9, 10, and 11 from 9:00 am until 5:00 pm each day.
Clean, dry mattresses (any size), box springs, and futon pads will be accepted only on Saturday, April 10. See Facebook event listing in English and Spanish for details.
Participants do not need an appointment; however, be sure to bring a mask and remain in your vehicle and allow the event CCNB staff to remove electronic waste and mattresses from your vehicle trunks or truck beds.
There is a limit of three items per vehicle per day. Visit the Zero Waste Sonoma website for more information.