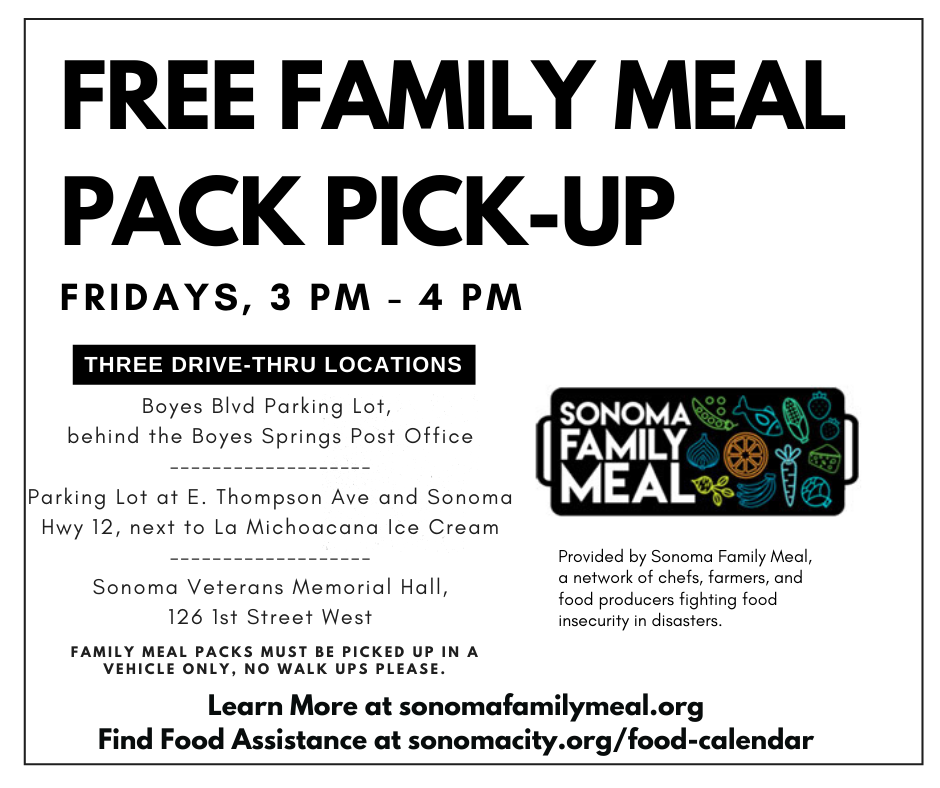 Download Flyer in English and Spanish
Sonoma Family Meal, a network of chefs, farmers, and food producers fighting food insecurity in disasters, will be providing Free Family Meal Packs on Fridays from 3:00 PM – 4:00 PM (or until food runs out). The packs will be distributed at three drive-thru locations:
Special thank you to the Native Sons of the Golden West, Parlor #111 and Rotary Club of Sonoma Valley for volunteering to distribute the family meal packs to our community.
Meal Packs must be picked up in a vehicle ONLY, no walk-ups, please.
To learn more about Sonoma Family Meal please visit sonomafamilymeal.org. To find additional food assistance events please visit the Food Assistance Calendar.